In mid-March, Sunshine Group announced the "Babylon" tower to market located within the precinct of 5-star Sunshine Diamond River resort complex in District 7.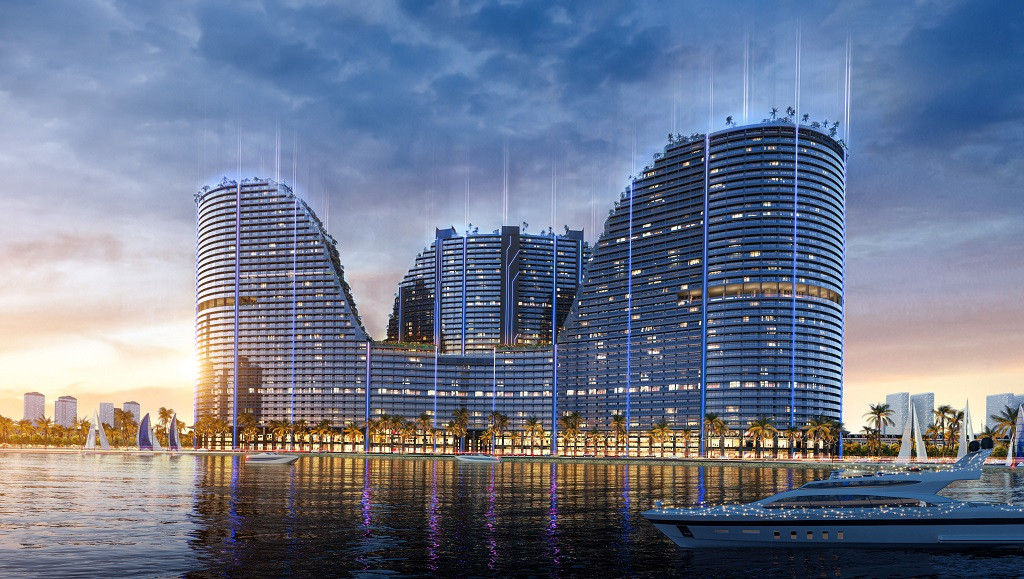 Sunshine Diamond River has a total investment of USD 1.2 billion, is the largest project of Sunshine Group announced in Ho Chi Minh City to present. The complex is located on Dao Tri Street, next to Mui Den Do Park, surrounded by the confluence of the Saigon and Soai Rap rivers up to 2,000 meters wide. This is the largest infinite river view apartment project in Ho Chi Minh City.
This super project consists of 8 towers, including 6 buildings designed in the shape of 3-leaf wind rose and 2 towers with the most beautiful "infinity" view, designed according to the wonder pattern of "Hanging Gardens of Babylon" owning a variety of garden style multi-style. According to the investor, the gardens of these two towers are large in size, running horizontally across each "sky garden", designed as elegant gardens to the whim of the owner.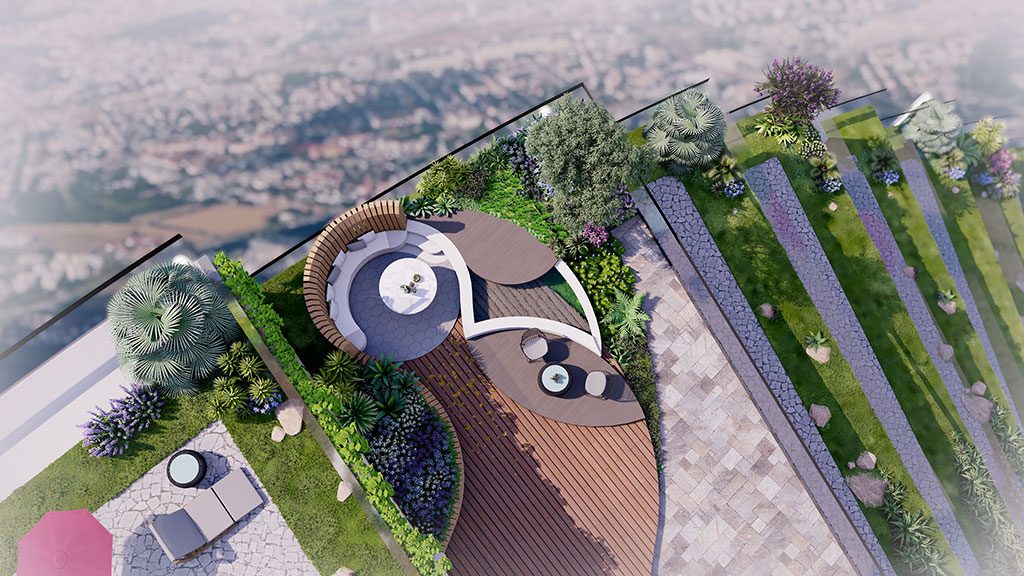 According to architect Hoang Ngoc Anh Tuan – The Royal Association of British Architects: "The folding architecture of Babylon's hanging gardens will help the sky gardens of the towers all owns an expensive experience, and has the green gardens of villas on the ground  and the infinite river views of expensive riverside penthouses. "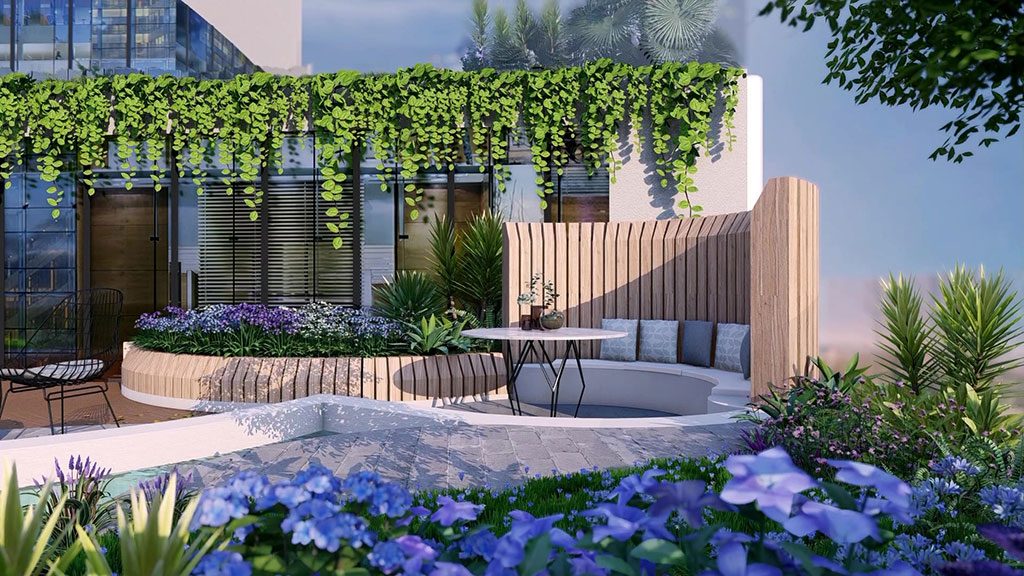 Mrs. Hoang Anh – owner of a villa with sky garden in the Babylon tower said: "I have a villa in District 4. However, my husband decided to sell it to buy a new apartment here. All the apartments in the Babylon Tower as far as I know are owned by a large area, suitable for designing into sky villas.  What I like best about this apartment is its large gardens.  I will make a tropical garden, meditation garden and play corner for my two children there.  Apartment with large garden in Saigon is difficult, but the apartment with garden view of infinity river I surely that Saigon does not have the second one. "
It is known that the "Babylon" tower possesses an infinite view to the river to 2,000m.  This river section is 5 times larger than the Saigon River section in Binh Thanh, 2 times wider than the widest section of the Saigon River in District 1.
The hanging garden architecture of the tower creates a harmonious whole located in the space like a 5-star tropical resort in the paradise of Bali resort when owning tens of thousands of m2 of green trees, the water surface is arranged to the bottom of each apartment of Sunshine Diamond River.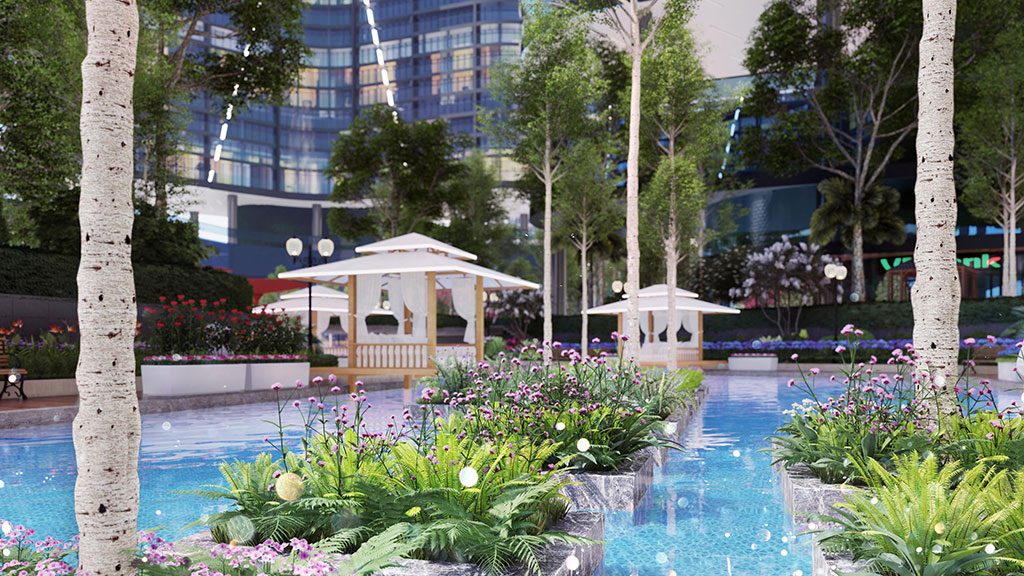 The project owns many record utilities in Ho Chi Minh City such as thousands of sky gardens, 15 swimming pools with a total area of ​​thousands of m2;  the largest beauty and entertainment complex in the South with food, shopping and entertainment street on the river side of nearly 1,000m long;  leading beauty and detox complex in Ho Chi Minh City.  According to a representative of Sunshine Group, the investor has spent trillions of VND to develop this utility chain.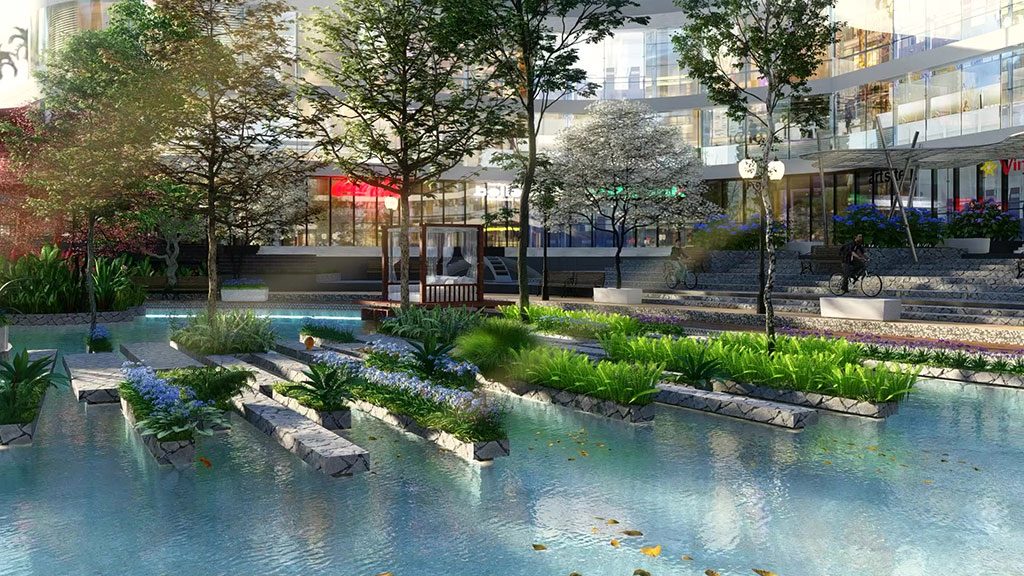 In addition to the resort chain, Sunshine Group investor also impressed when owning an entertainment and culinary system of nearly 10,000 m2 with: sky bar, modern cinema;  Bowling & Game Center;  vegetarian restaurants, high-class Japanese, Italian, Chinese restaurants, Coffee Garden & S-Coffee;  Playground paradise for children with a scale of 6,000m2 with a combination of: Fairy Garden, Tree Labyrinth, Skating Rink, Fairy Garden, Lego World, Light Square, Movie Room, Children's play area,  S-Spa, school, kindergarten, BBQ, yoga, supermarket …
In particular, in this resort, from parking lots, systems connecting supermarkets, clinics, restaurants, to all devices in the house are controlled by smart technology.
An expert in real estate reviews: Sunshine Diamond River is a rare project where all the towers are designed in accordance with the standards of luxury apartments.  Real estate investors said, after this resort of Sunshine Group, the rich in Ho Chi Minh City will be very difficult to own a second similar project.