On June 28, Sunshine Group officially opened another Sunshine Mart supermarket at Sunshine City project (located in Nam Thang Long urban area, Hanoi). This supermarket has thousands of quality and attractive items, satisfying the shopping needs of all customers, especially residents of 6 buildings.
Bustling shopping on the opening day
With the goal of creating a rich, diverse and comfortable ecosystem for residents, Sunshine Group has recently expanded its service chain system by launching a Sunshine Mart supermarket at Sunshine project. City. This is also the fourth supermarket of Sunshine Group officially put into operation after the remarkable success of Sunshine Mart in other projects across Hanoi such as Sunshine Palace, Sunshine Garden (Hoang Mai District), Sunshine Riverside (Tay Ho district). This event marks the growth, new development in the field of commerce, expanding the retail segment of Sunshine Real Estate Investor.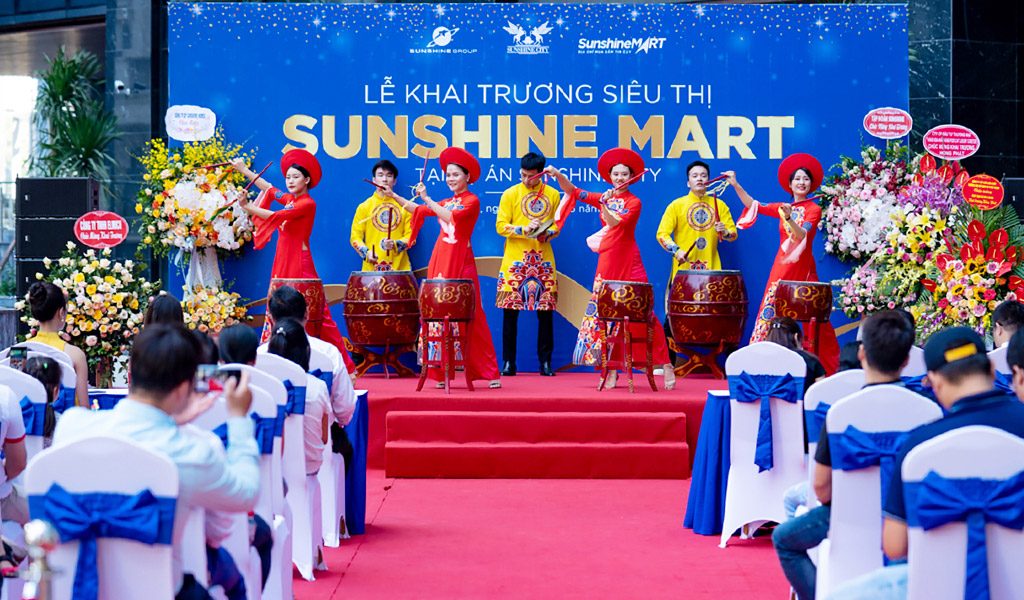 Right on the first day of opening, it is not unexpected that Sunshine Mart in Sunshine City, with spacious space, beautiful scientific layout and modern facilities, has attracted a large number of residents at the project and neighbors. They had an exciting and funny shopping day and the opportunity to experience a series of special promotions including hundreds of discount items and valuable vouchers … as the gratitude of Sunshine Mart for gift to customers.
Sunshine Mart supermarket, with an area of nearly 1000m2, sells food products including dry food, fresh food and non-food products such as cosmetics, beverages, household appliances, stationery, etc. The stalls are exhibited scientifically, reasonably, according to standards to preserve foods best.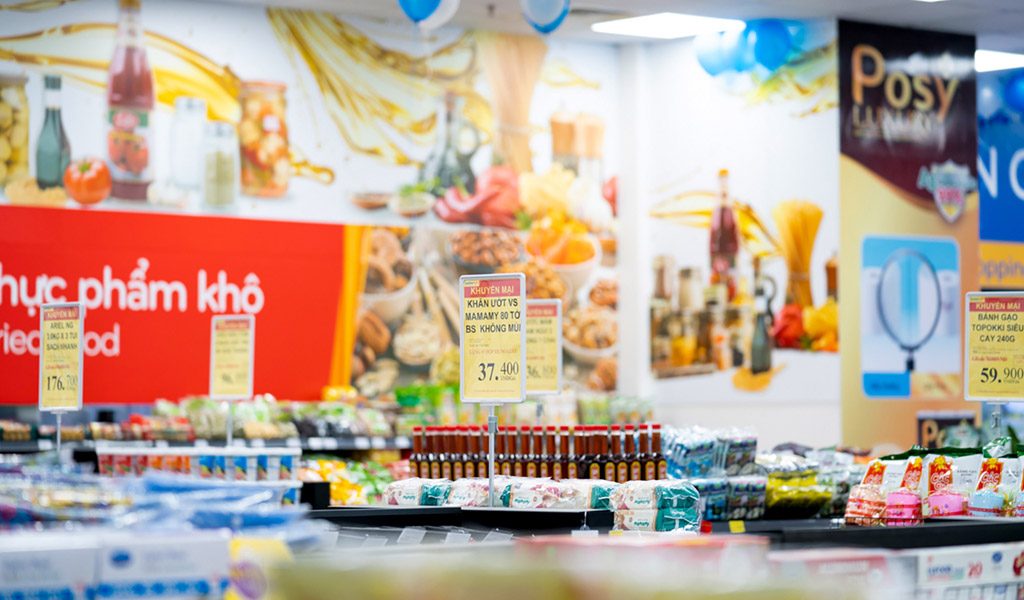 According to Ms. Le Thi Tuyet – Permanent Deputy General Director of S-Mart Commercial Services Joint Stock Company – Sunshine Mart Supermarket Director, Sunshine Mart, with priority criteria for quality, always chooses fresh food items, which have clear origins, regarding to food hygiene and safety strictly. Especially, in the context that human health is seriously threatened by dirty food today, Sunshine Mart focuses on organic and safe products for all ages for customers to feel secure to use.
Speaking at the opening ceremony, Ms. Tuyet affirmed: "Sunshine Group is a multidisciplinary economic group with a real estate strength. However, what we are most proud of is not creating beautiful projects, but the most convenient life for the community".
Developing Fresh products: Sunshine Mart's advantage
Sunshine City is invested enthusiastically by the investor. The project is expected to become the most livable riverside urban area in the west of the capital, raising the life of every resident into an art of living – the art of living of the upper class.
In particular, Sunshine Mart, whose investor has the advantage of technology, will apply a series of smart applications to commercial activities to bring a technology-rich shopping experience to customers. Sunshine City residents can order through Sunshine App on mobile phone at home or work. Staff of the supermarket will deliver goods to your home on time, helping residents' lives become more comfortable.
In addition, Sunshine Group is also dedicated to investing in the online payment system via Sunshine Pay to improve service quality and catch up with the trend of trendy shopping across the globe. Accordingly, when shopping, customers can pay via e-wallet which is convenient, time and money saving next time instead of using cash because its payment process is longer and error prone. This is considered an bright highlight and an advantage of Sunshine Mart compared to other supermarkets in the market.
Sunshine Mart supermarket has the service of a staff of enthusiastic, civilized and polite.
Sunshine Mart has many bright utilities such as swimming pool, gym and yoga area, international standard preschool named Sunshine Maple Bear, community activities, fine dining, bar, cafe, etc. Sunshine Mart promises to be an ideal shopping place for housewives or rendezvous for families at weekend.