During birthday week from May 19 to May 26, customers will have many promotions, vouchers and attractive gifts at Sunshine Mart (Sunshine Palace, Lane 13 Linh Nam, Hoang Mai District, Hanoi).
A devoted year and accompanying residents
Located in the campus of Sunshine Palace project (Mai Dong, Hoang Mai, Hanoi), Sunshine Mart is a supermarket system beloved by consumers, providing safe and quality products for Sunshine Palace residents  and people in Hoang Mai area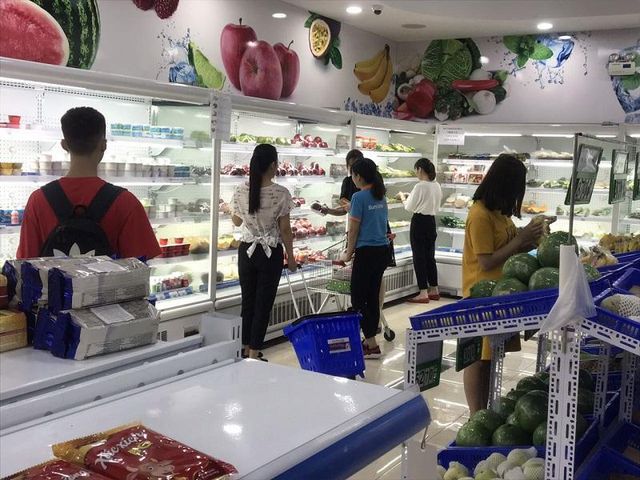 Sunshine Mart is one of the expensive utilities of Sunshine Group for residents at Sunshine Palace Building (Hoang Mai, Hanoi).
This is the first shopping area in the line of supermarkets – commercial centers invested by Sunshine Group – a large real estate group with an area of ​​over 1000m2, built on 2 floors on the ground.
Within 1 year of operation, surpassing a series of competitors in the region, Sunshine Mart received the support of many customers and occupied an important position in the life of residents of Sunshine Palace.
In order to giving gifts to the loyal customers who have been with the supermarket for the past 1 year, during the birthday week from May 19-26, 2019, Sunshine Mart has many attractive preferential policies such as promotions, discounts, points for customers … Especially, on this occasion, when shopping, every customer who comes to buy products will be awarded a prize code to have a chance to win prizes with a total value of tens of millions of dong.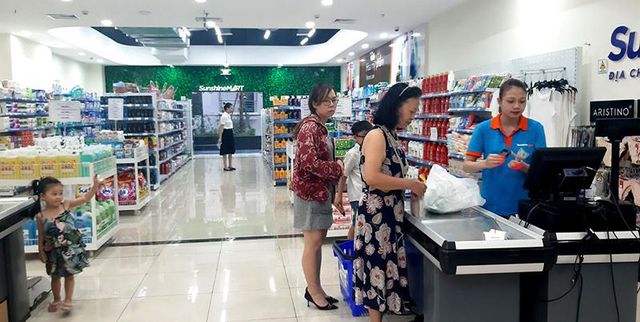 Birthday week at Sunshine Mart takes place from May 19-26, 2019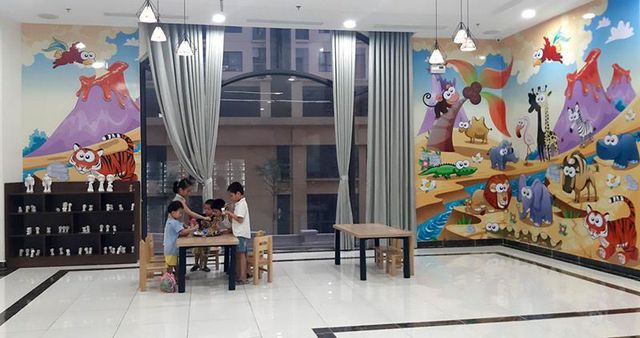 Playground for children at Sunshine Mart supermarket
Ms. Mai Anh, a resident of Sunshine Palace building, said that one of the criteria when she chose to buy an apartment in Sunshine Palace project is because of the outstanding internal utilities with high class services, bring a full life, including Sunshine Mart supermarket system.
"In the context that dirty food everywhere, Sunshine Mart with products that are verified and originating is clearly the best choice of my family and most residents here," said Mai Anh.
It is known that with the criteria of improving product quality, placing food safety and hygiene first, Sunshine Mart always selects organic products and organic brings peace of mind in terms of quality and safety for consumers, dispelling psychological concerns about food hygiene and safety are becoming problems on the market today.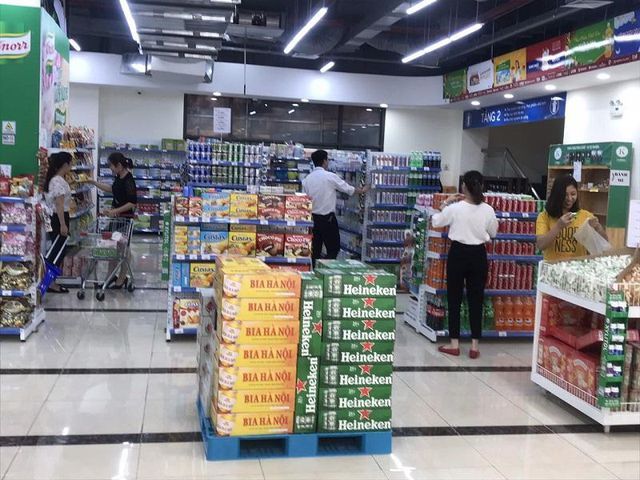 On the occasion of Sunshine Mart's birthday, customers will enjoy many preferential policies and attractive gifts.
All vegetables at Sunshine Mart meet VietGap standard, Organic Vegetables, Delicious fresh hydroponic vegetables, imported from reputable suppliers such as FVF, T-Vita, Hydroponic Vegetables 188 …; Fish meat products are raised at food hygiene facilities, certified by the authorities.
Meanwhile, cosmetic and consumer goods are imported from Korea, Japan, Thailand, Europe, America and Vietnam with famous brands such as Mommy Care, Kiyomi, Vinamilk, TH True Milk, Acecook, Ajinomoto, Cocacola, Trung Nguyen, Kinh Do, Almah, Zott, Orion …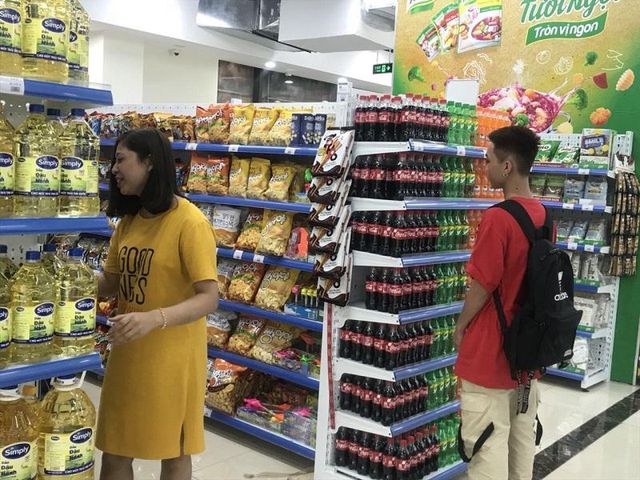 Committed to bringing the best quality and service
As a "baby" of Sunshine Group, Sunshine Mart is considered a perfect piece to create a rich ecosystem, creating a comfortable life and class.
Consumers with loyalty cards, Sunshine Mart are having the highest customer discount rate in the system: 5% (for resident customers) and 3% for non-residents, while other systems like Vinmart are 3%, Q Mart is 2%, TMart is 2%.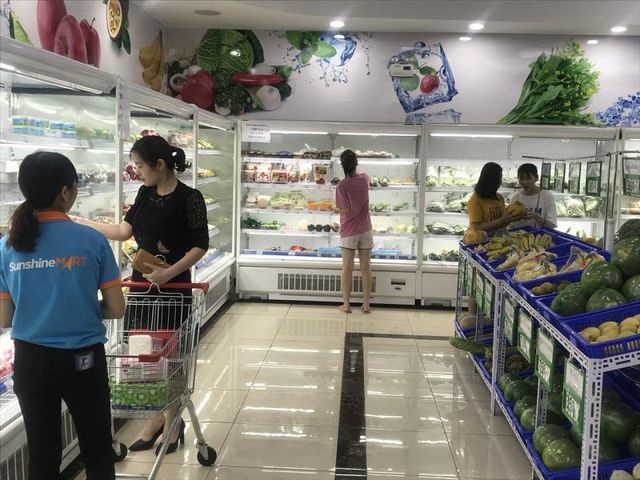 After 1 year of operation, Sunshine Mart is considered a reliable shopping address for Palace residents and people in Hoang Mai district area.
Ms. Yen also emphasized: "Sunshine Mart has its own experience area which is spacious, airy and clean on the second floor. This is the biggest difference to attract customers and is the factor that makes the highlight and outstanding feature that not every big supermarket system can do it!".
This experience area during the past 1 year has brought customers great feelings as well as gives shoppers the opportunity to enjoy delicious food and directly learn the processing experience from skilled chefs here.
Besides, a further plus point comes from Sunshine Mart's service that this supermarket is dedicated to providing 24-hour free delivery to all residents within a 3km radius. As a result, people can save time and effort with online ordering services. Moreover, with the modern technology Sunshine Home app which Sunshine investor set up for residents, residents of Sunshine Palace can "order remotely" in many supermarkets, service delivered to the home makes guests feel comfortable.
It can be said that, in addition to a dedicated way of serving according to the motto "please come and enjoy guests", the advantages of technology and convenient utility services are one of the outstanding advantages of scoring in the eyes Sunshine Group's customers have brought to residents to optimize the benefits of buyers as well as providing customers with the best quality of service.
For further detail about Sunshine Mart supermarket system, please visit: