Sunshine Mart supermarket will be launched at Sunshine Palace project (Hoang Mai, Hanoi) on May 26, 2018. This is the first shopping area in the chain of supermarkets - commercial centers within the campus of Sunshine Group projects.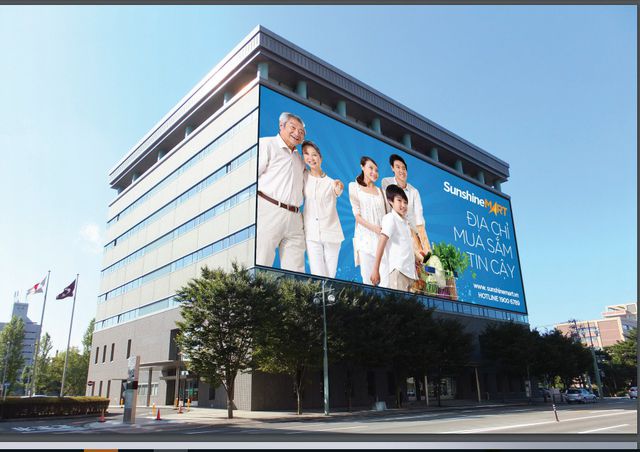 Sunshine Mart will be opened on May 26
Located in the campus of Sunshine Palace (Mai Dong, Hoang Mai, Hanoi), Sunshine Mart is a supermarket system providing safe and quality products for residents of Sunshine Palace in particular and consumers at Hoang Mai area in general.
This is the first shopping area in the chain of supermarkets – commercial centers invested by Sunshine Group. With an area of ​​more than 1000m2, built on 2 floors on the ground.
The first floor is a place for selling specialties of seasonal vegetables and fruits from regions of Vietnam and some countries in the world such as Australia, America, Korea, Japan, … dry food, cosmetics and consumer goods. The second floor is the exhibition area, fresh food processing and the space to experience delicious food will surely satisfy the most fastidious diners.
In particular, the key booth at Sunshine Mart is organic food, organic products for moms and babies, and cosmetics and consumer goods imported from Korea, Japan, Thailand, Europe, America and Vietnam with famous brands like Mommy Care, Kiyomi, Vinamilk, TH True Milk, Acecook, Ajinomoto, Cocacola, Trung Nguyen, Kinh Do, Almah, Zott, Orion …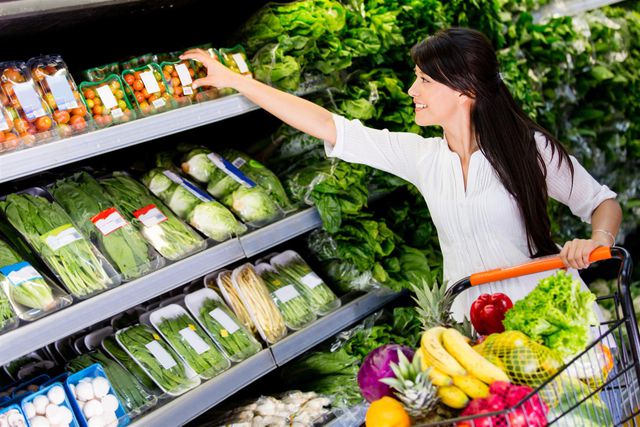 50% of items at Sunshine Mart are high quality products of Vietnam
According to the representative of Sunshine Mart Management Board, 50% of items at Sunshine Mart are high quality products manufactured under strict procedures and standards in Vietnam, 50% are imported products from Korea, Japan and other countries.
In an effort to improve the utility of shopping for people, Sunshine Mart designed product display areas in a simple but recognizable way, expanding the "experience" corner so customers can try the product before buying.
Specifically, the food processing area with a capacity of 40-50 people consists of dishes prepared from the available ingredients in the supermarket with delicious, new and attractive dishes made by skilled chefs to bring to interesting feelings for customers.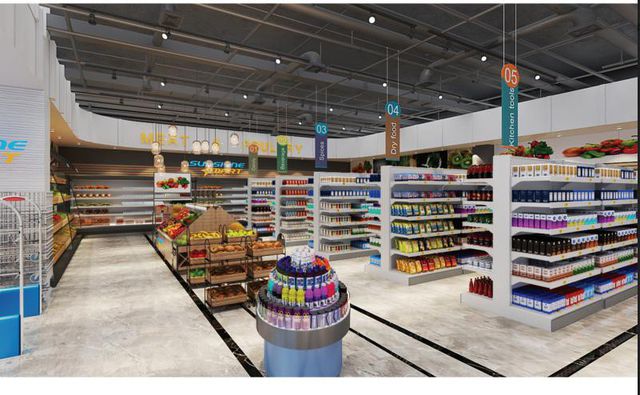 Sunshine Mart opened, giving customers many attractive incentive programs
Ms. Vu Hong Yen, Deputy General Director of S-Mart Trading Services Joint Stock Company (Sunshine Group) said: "We always uphold the quality of products and put food safety and hygiene first. Therefore, supermarkets promote and increase a variety of organic food products bringing peace of mind in terms of quality and safety for consumers, erasing psychological concerns about hygiene and safety. All food is becoming a problem in the market today".
At the same time, for consumers to feel secure when buying goods, Ms. Yen also emphasized: "Supermarkets focus on Japanese, Korean, European consumer products and high quality Vietnamese products, always reject goods of unclear origin."
In addition, the difference of Sunshine Mart comparing to other supermarkets is that people can save time and effort with online ordering service, free delivery 24/24 for all residents in the radius of 3km.
Especially, Sunshine Mart is one of the rare supermarkets that allows customers not to use cash but can pay via e-wallet – a convenient and modern online payment method becoming popular in the booming technology era.
Accordingly, customers can use Sunshine Pay e-wallet to pay all expenses for meals, shopping at Sunshine Mart's stores and shops.
Moreover, with Sunshine Home's modern technology application that Sunshine investors set up for residents, Sunshine Palace residents can "order remotely" many items at supermarkets, services customer.
It can be said: In addition to a dedicated way of serving according to the motto "Repeat business", technology advantages and high-class utility services are one of the outstanding advantages of scoring in the eyes Sunshine Group's customers have brought to residents to optimize the benefits of shoppers.
On the occasion of the launch on May 26, customers will receive many incentives from suppliers, gifts from Sunshine Mart, games with valuable prizes. The loyalty program for customers with resident card is 10%, for loyal customers is 5%. In particular, customers will enjoy the culinary experience with famous chef Master Chef Pham Tuan Hai with dishes presented by this famous chef himself.
Theo Dân Trí