Not limiting themselves to the series of smart high-rises that defined their brand, Sunshine Group is preparing to release flagship product lines. An estimated 15,000 products with a total value of over VND 300,000 billion will stir up the market despite the pandemic.
From 4.0 high-rises to smart urban agglomerations and super technological real estate projects tied to heritage conservation
In Vietnam's real estate market, Sunshine Group is often known for their high-rises that integrate modern 4.0 technology, spanning North to South with impressive luxury apartment projects: Sunshine City Hanoi, Sunshine Sky City, Sunshine Riverside, Sunshine Diamond River, Sunshine Horizon, Sunshine Continental, Sunshine Green Iconic…
What these projects have in common: exquisite architecture, situated at prime locations, and high construction quality, in addition to meticulously constructed landscaping and facilities resembling the grounds of high-class hotels. Some projects in the hand-over phase have even been complimented as "more beautiful than the perspective drawings".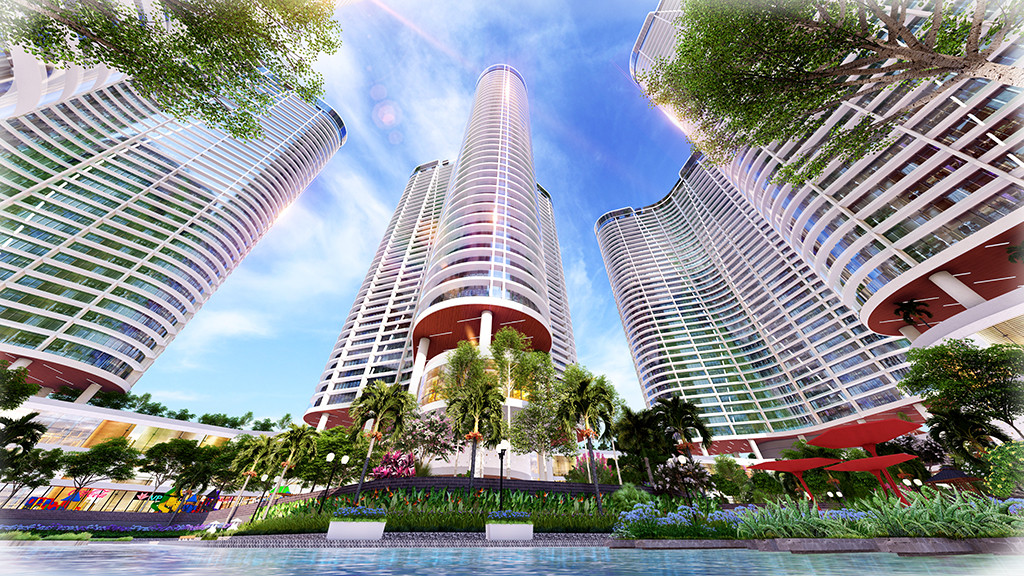 Sunshine Diamond River – one of the Ho Chi Minh City projects from Sunshine Group, striking the Southern market as a "4.0 resort by the Saigon River"
However, as real estate experts well know, high-rises are only part of the diverse array of Sunshine Group's products. At the same time, together with its member company Sunshine Homes, the nationally and internationally award-winning real estate development brand, Sunshine Group has been planning to unveil a series of large-scale projects, alongside a different value system for the integration of technology and cultural/heritage conservation. Of course, the high liquidity and the potential of price increase with time have always been strong aspects that apartments or villas "in the Sunshine family" share, so they can magnetize investors and end-users.
Rocking the real estate market with over 30 luxury and super-luxury projects
The COVID-19 pandemic has been a seismic shift, striking fatal blows to all sectors globally, and real estate is no exception. In Vietnam, rising steel prices and other consequences of the COVID-19 pandemic affected both major markets: Hanoi and Ho Chi Minh City. The real estate supply in the first 6 months decreased sharply, the lowest in the last 5 years according to reports from Savills Vietnam.
However, as many businesses shrank against the pandemic, Sunshine Homes and Sunshine Group shocked real estate investors by announcing that they were preparing to release nearly 20 of the 30 projects currently in development. Part of these projects are many urban agglomerations, "super smart cities" with sizes in the hundreds of hectares, combining technological real estate and complexes of leisure and cultural-experience real estate.
In particular, Sunshine's upcoming products (both low- and high-rise) are very diverse, structured into 06 distinct luxury product lines: Sunshine Apartel (luxury and super-luxury Smart – Living apartments); Sunshine Hi-Lux Villas (a collection of urban ecological villas and leisure villas at Resort – Integrated Resort complexes); Sunshine Sky Villas (a group of aerial villas); Sunshine Premier (a system of 5-star hotel-caliber Prime Suites apartments); Sunshine Boutique (a chain of Shop Villas, Shophouses, and commercial-entertainment Boutiques). In particular, within the product structure of Sunshine Group, there is also the Sunshine Limited line (Super VIP Villas with areas of 4,000 – 5,000 sqm, or exclusive President Suites dedicated to the crème de la crème of society).
As of this moment, Sunshine Group is developing 03 strategic product chains: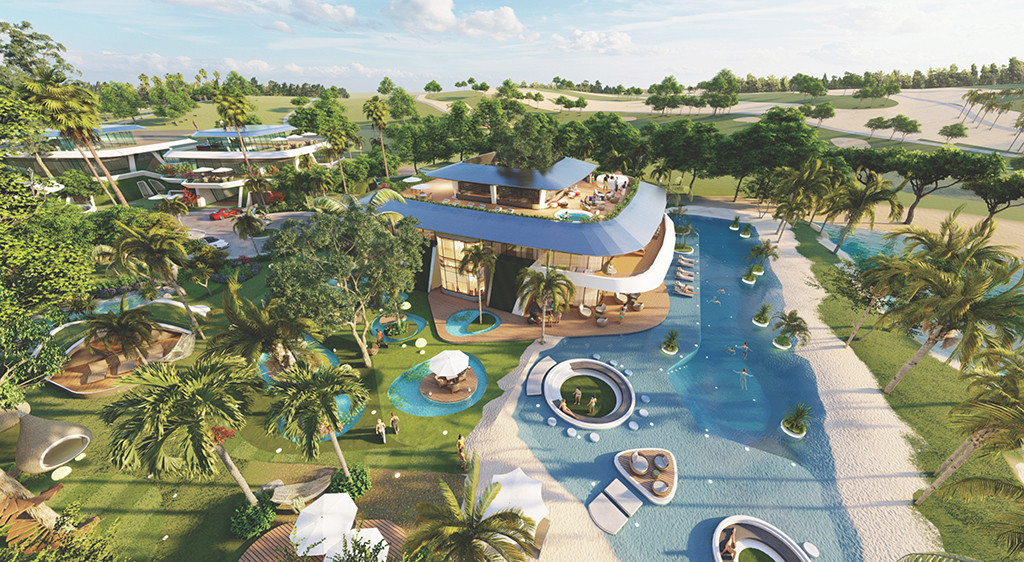 One of the Super VIP Villas in the Golf Villas area, part of the Sunshine Heritage Mui Ne (Phan Thiet) from Sunshine Group – a "Resort in Resort" masterpiece very close to a 36-hole golf course built to international competition standards, designed in a challenging links style.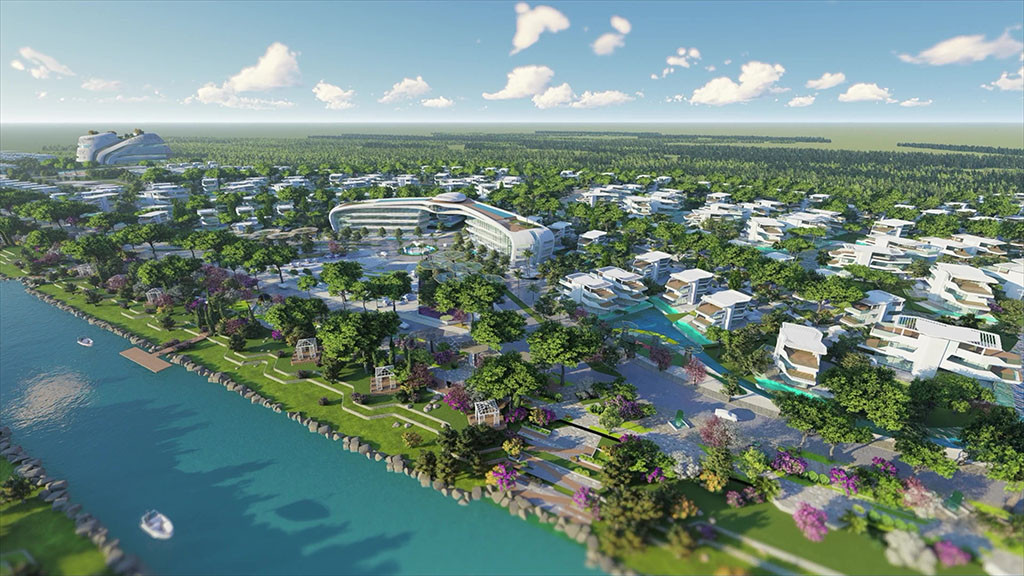 Sunshine Heritage – A chain of leisure urban agglomerations linked with cultural experiences, conservation, and celebration of heritage in Hanoi, Phan Thiet, Da Nang… with the notable project being Sunshine Heritage Hanoi – "a city of leisure" and the only cultural experience of heritage conservation in Hanoi with a 11-km long waterway.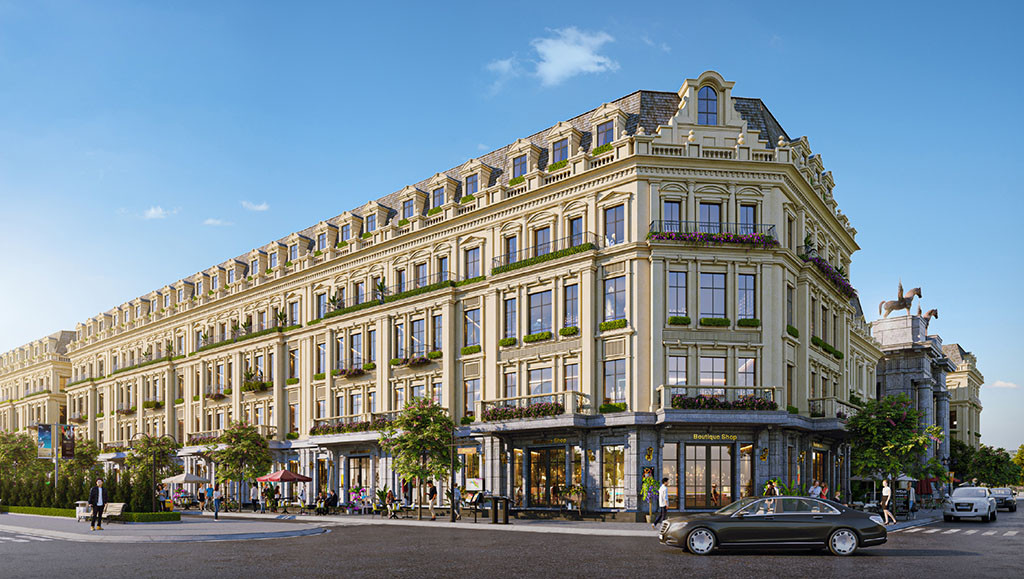 Sunshine Capital – A complex of projects evoking imperial European architecture alongside villas and shophouses in projects such as Sunshine Capital Hanoi (Ciputra, West Thang Long), Sunshine Capital Thanh Hoa, etc.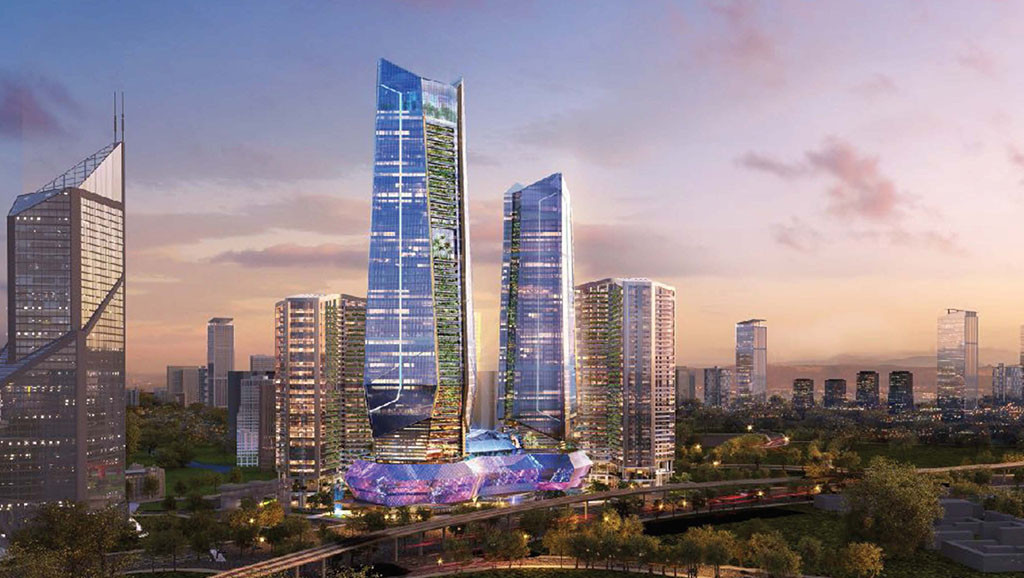 Sunshine Finance with its flagship project Sunshine Finance Hanoi – a product of Sunshine Group in conjunction with their strategic partner Sunshine Finance Group in constructing and developing a system of financial centers that distinctly stand out in the market. This project will feature a 4.0 financial ecosystem alongside packages of solutions for digital banking and personal finances management.
Thus, with more than half of the anticipated projects in the pipeline for the second half of 2021 (equivalent to nearly 15,000 products, not counting offices and commercial spaces for rent, with **the total value of over VND 300,000 billion**), compared to the total of nearly 29,000 products in the 2021 real estate market supply (of which about 25,000 units are high-rises and 4,000 low-rises – also according to Savills' data), it is evident that real estate products from Sunshine Group made up around 50% of the market supply for 2021. In particular, their low-rises alone made up nearly 70% of the national low-rise supply.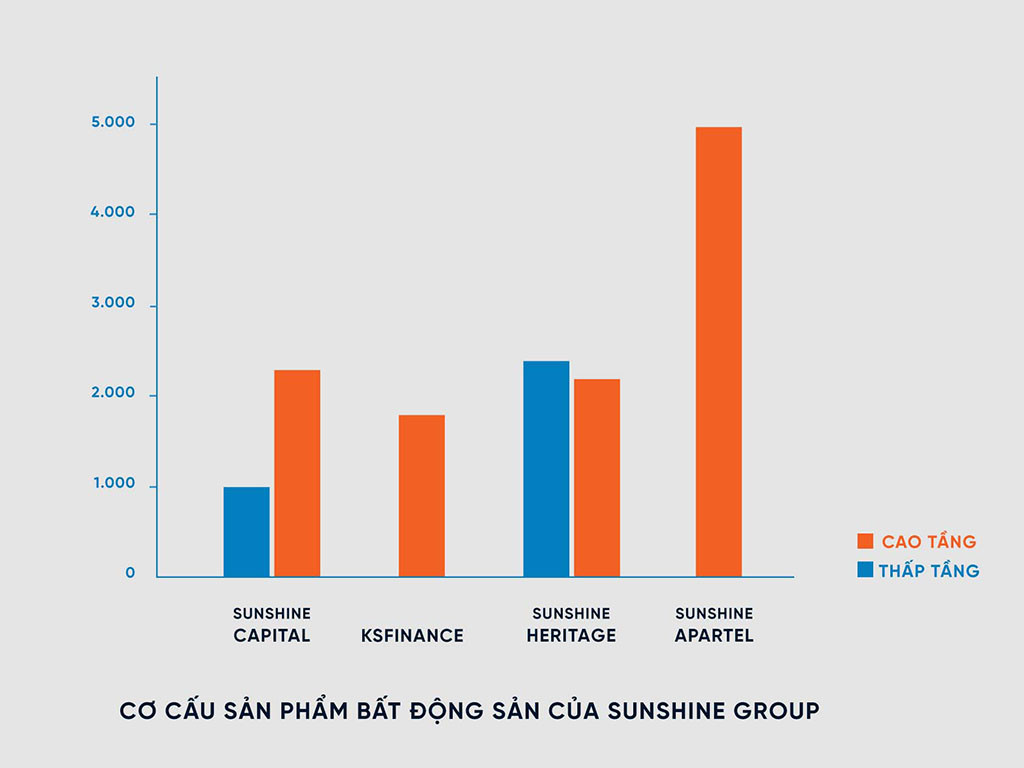 Chart of the structure of real estate products by product lines that Sunshine Group provides to the market from now to the end of 2021.
According to experts specializing in real estate value, although Sunshine Group owns a massive amount of units, they still maintain demand and scarcity on the market thanks to the products' indisputable quality. With the needs of the end-users in mind for both the development and distribution processes, Sunshine Homes (Sunshine Group) always prioritizes clients' needs, mindsets, and lived experiences. These are the basis of their construction philosophy, creating futuristic works that stand the test of time. A "Sunshine home" is not only a living space for the peak of enjoyment and fulfillment, but also serves a higher purpose as a symbol of pride and status of its owner to society and the community.