After making a magnificent winning in the final match of SEA Games 30, Vietnam gains the golden medal for the first time. In the capital city of Hanoi, a series of Sunshine group's buildings all experience a "sleepless night" with colorful Vietnamese flags as a way of "celebrating on the street vibrantly" for Vietnam's champion.
In the evening on December 10, Park Hang Seo coach and his players made Vietnamese football lovers be in full of happiness when they defeat U22 Indonesia football team with the score of 3-0 to win the king of ASEAN's football. The historical win gave football lovers an opportunity to "celebrating on the street vibrantly" for Vietnam's champion.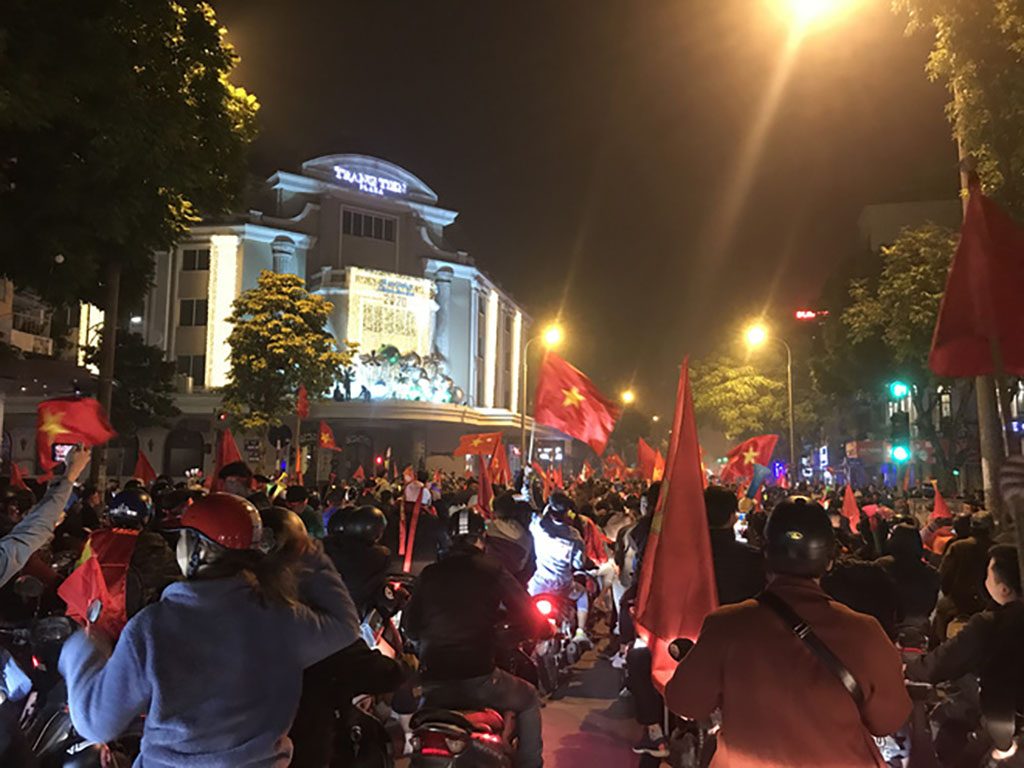 Right after the final match finishes, thousands of fans appear on the street massively to celebrate this win.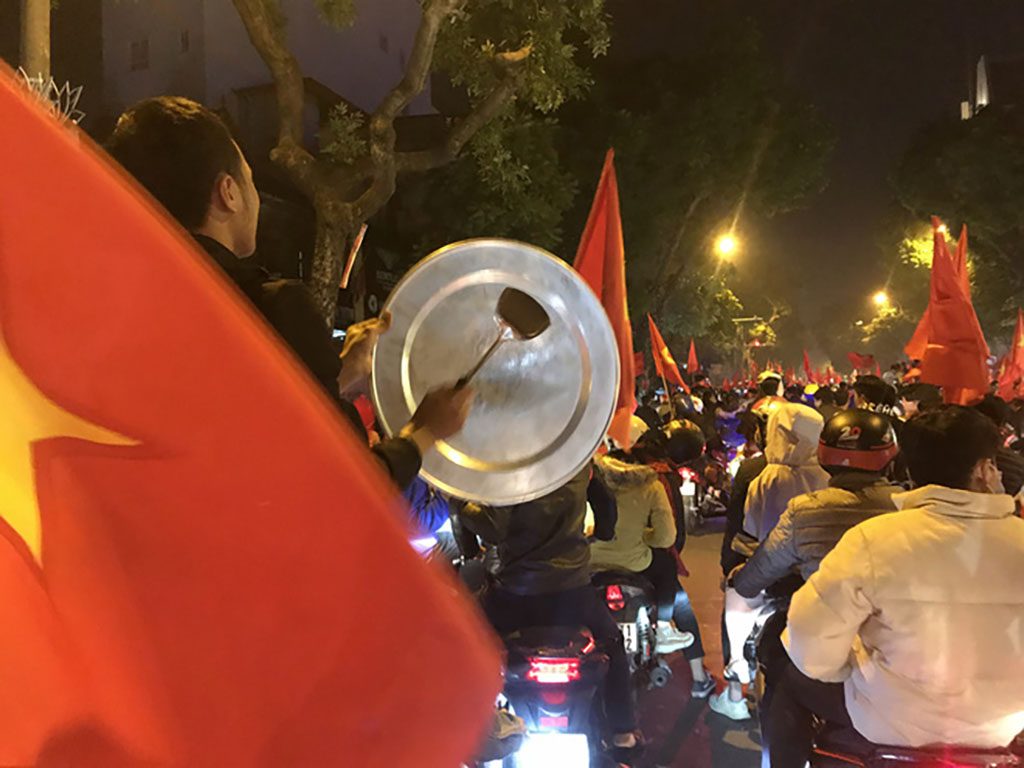 Apart from, drums, speakers, trumpets, a lot of people also use trays and big pots to celebrate.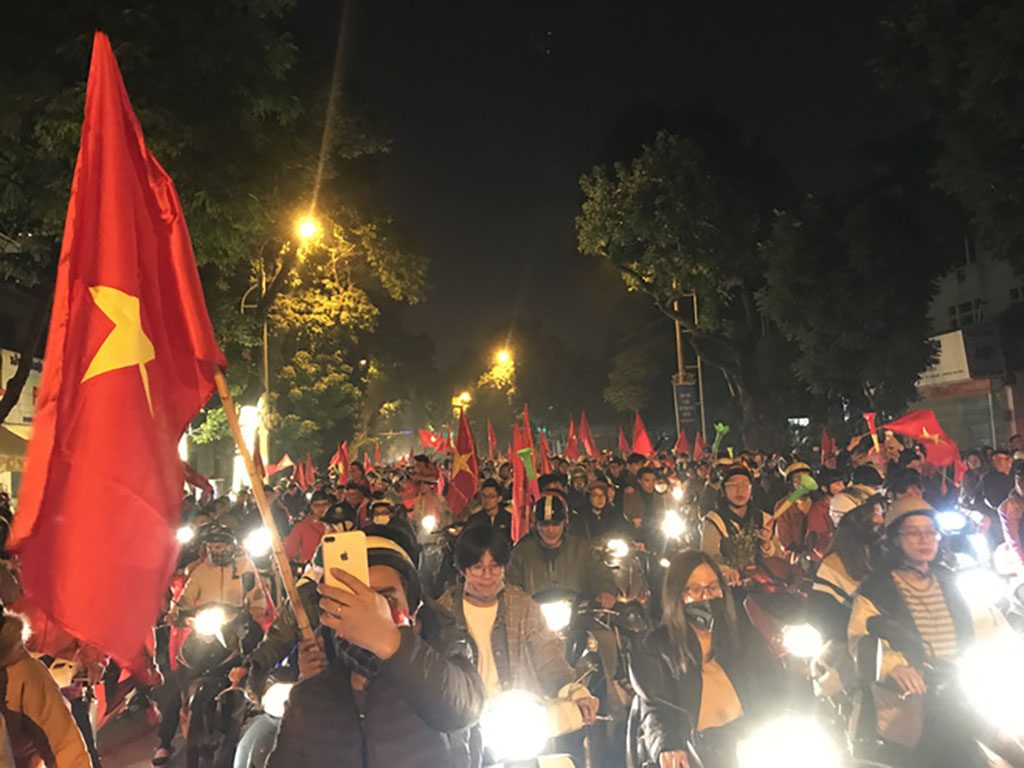 Most streets in Hanoi are crowded with people, flags and flowers fluttering everywhere.
Sharing with this happiness, Sunshine Group's buildings changed their appearances with red of Vietnamese flag. Beautiful scenes of Sunshine Group's buildings with red made "the celebration's center" even hotter and become the picturesque and unforgettable celebration for Vietnamese historical champion.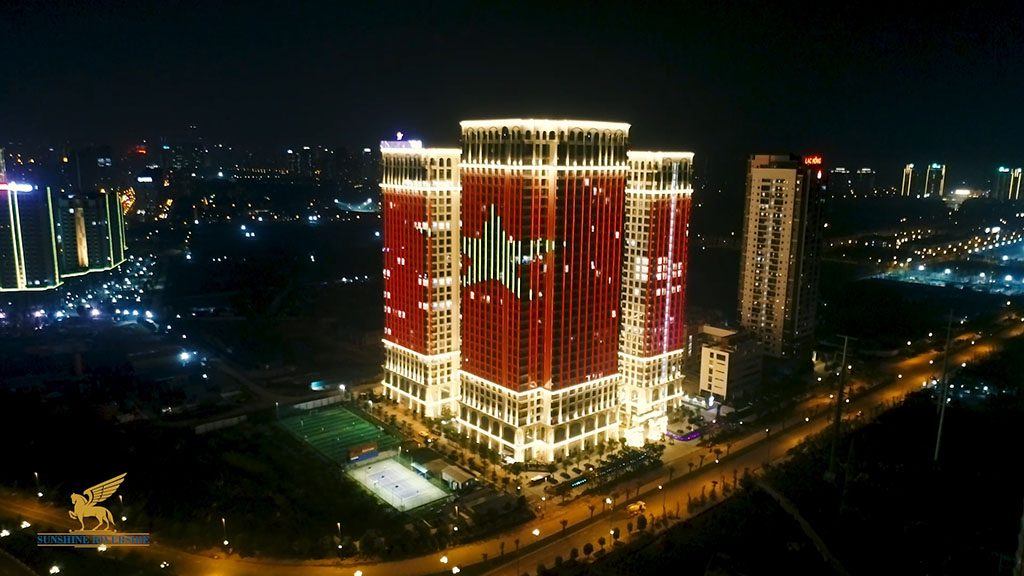 Sunshine Riverside, a project right on Nhat Tan Bridge's foot becomes a marvelous picture on national happy day.
National flags which are garish, twinkle and proud on 3 towers make a bold impression and cheer passers-by coming to the capital's center through Vo Chi Cong road.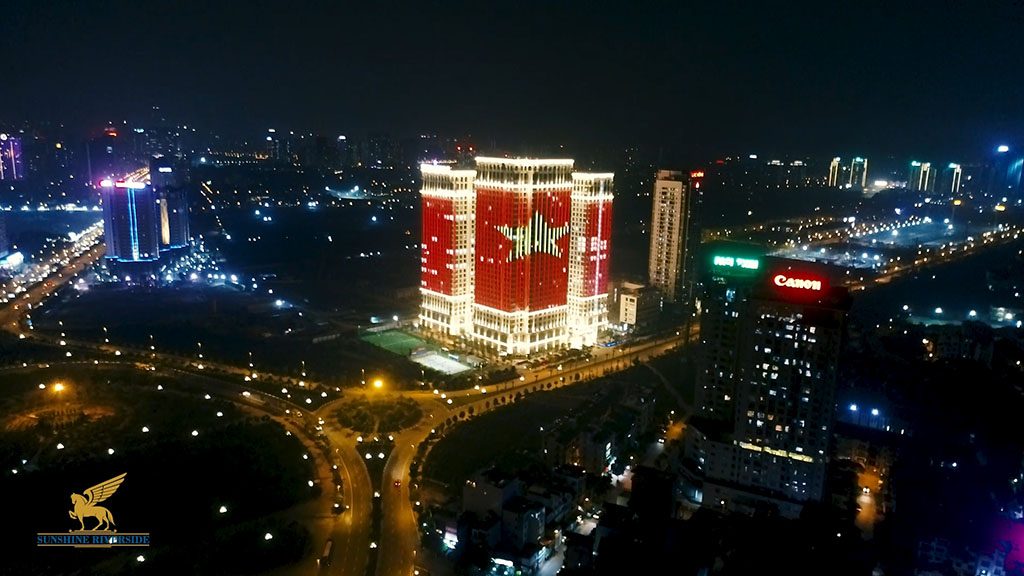 24 hours before beginning the final match, Sunshine Riverside had lightened up in order to cheer for Vietnamese men's football team.
After winning the gold medal officially, Sunshine Riverside brightened up through the night to show its pride in the valuable Tay Ho area.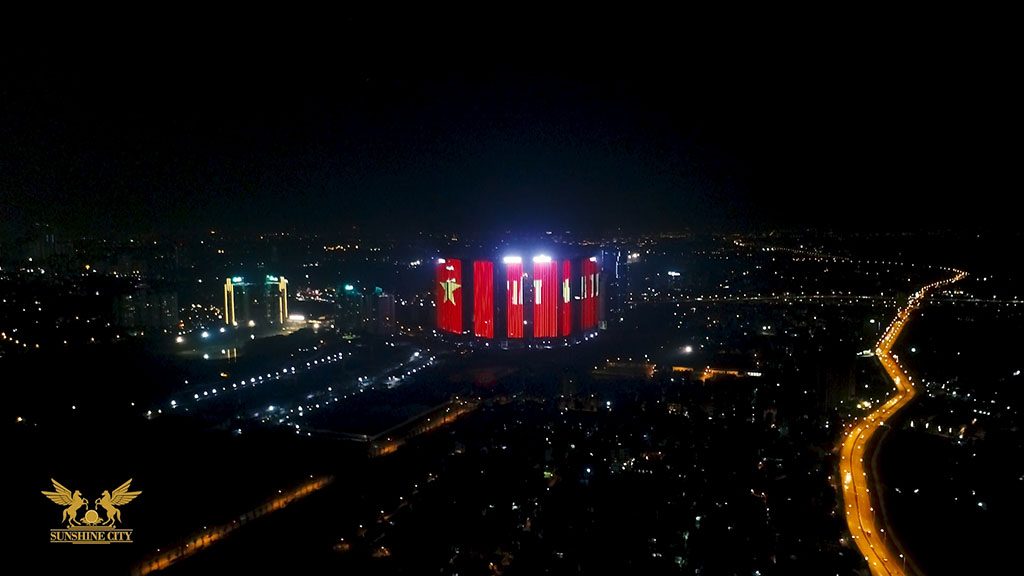 After returning from abroad business trip, Mr. Nguyen Hai (a businessman) is too thrilled to say that: "I can't watch the final match directly due to my business. However, the bright image of Vietnamese flag and the word "Việt Nam" on Nhat Tan Bridge's foot ignites me a deep pride in our nation when I arrive in the capital's gateway and get to know that our football team gained the champion. Not only me, but my foreign partner is also impressed by this great image.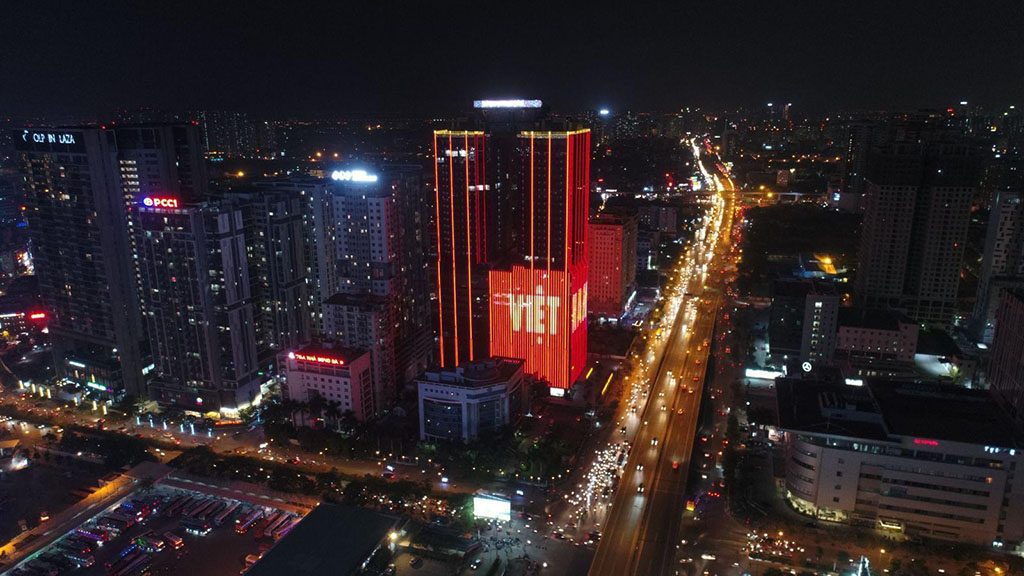 Located in the city center and on Pham hung road, Sunshine Group's head quarter also shows it love with men's football team through the most modern Led lighting effect which can display high rank of Sunshine Group's building known as the most modern technology and light building.
Sunshine Group uses lighting technology combining directly and indirectly from Led Media system to create surprising and unique lighting effects and make its buildings remarkable with strong and coherent vertical-lines and cross-lines…
The sweetness of golden medal doesn't only come from men's football team's champion, but also from the pride in Vietnamese golden women of women 's national football team who remain ASEAN'S the football queen.
On national happy day, all projects of Sunshine Group lighten up the night at the same time as a congratulation on historical turning point of Vietnam football.
It is known that the real estate group, Sunshine Group spends a fortune investing in equipping with lighting system with this modern and advanced Led technology carefully so as to make colorful and aesthetic dances, partly contributing in changing the capital's urban, honoring modern life's culture, prosperity and civilization in Hanoi.
Sunshine City is not alone in this way because Sunshine Center, Sunshine Riverside and series of other projects of Sunshine Group nationwide apply smart art lighting technology to add more architecture value for the construction project and make scenery in this area more beautiful at night.