Immersed in golden interior space, satisfactory the vision with sophisticated colours, experience living materials wonderfully "smart living 4.0" are the main point that make customers quickly "fall in love" with Sunshine City Sai Gon at the first sight.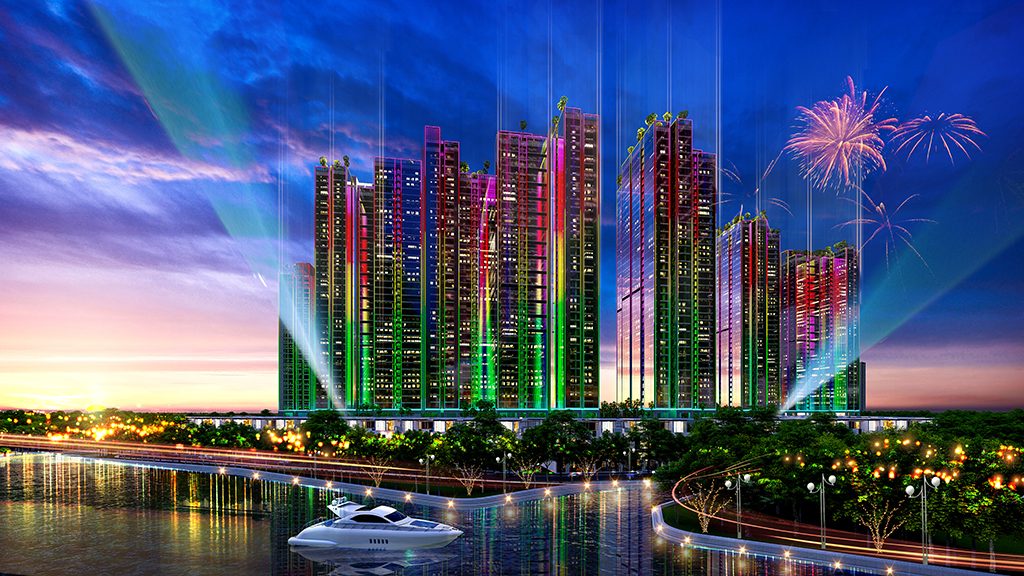 Before "being generous" with golden design in apartment details, Sunshine City Sai Gon made Sai Gon housing buyer have an "overwhelmed" experience by Low-E glass design, fully covered all tower's outsides.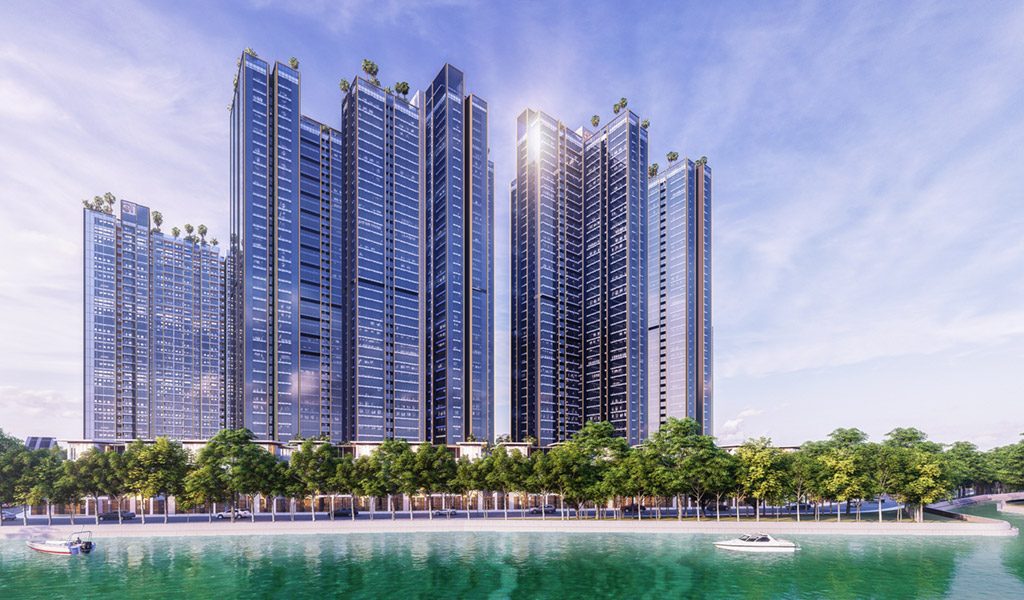 Worn a Low E luxury "shirt", Sunshine City Sai Gon gets bright and remarkable in the middle of Southern Sai Gon area. Low E glass window system helps viewers satisfy their vision with the absolute aesthetics. In the day time, Sunshine City Sai Gon looks like a streak of light stagnant between sky and land, stably and proudly. In the night time, with modern LED light technology this place becomes mini and brilliant "the city of light" keeping pace with splendor flow of Sai Gon at night.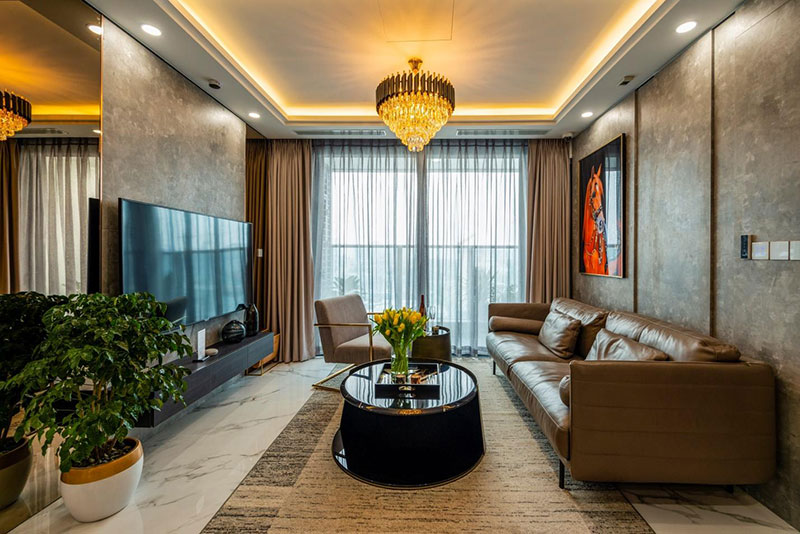 Sunshine City Sai Gon architecture takes inspiration from European neoclassical style. That is the mixture between knight-errant's style from classical breath and gentle style of modern time. The unique architecture interference is ready to please customers busy with finding a "stylish" living space among many other projects in the market.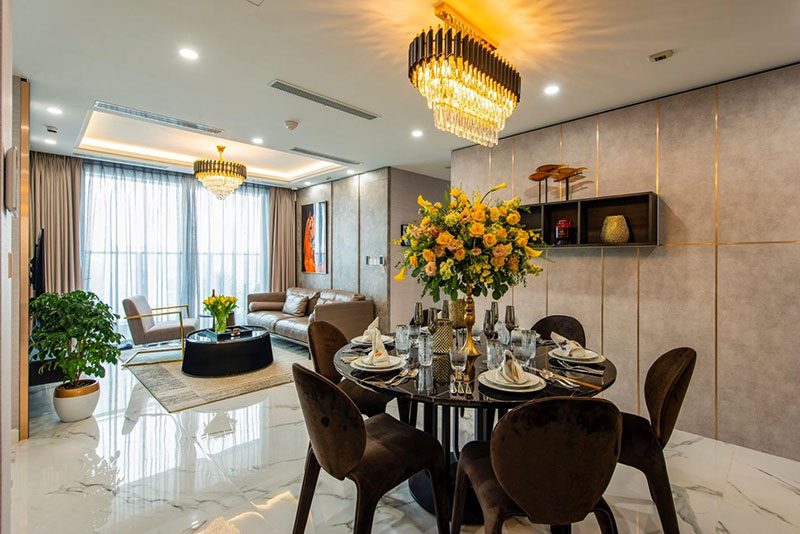 To Sai Gon People, an apartment with golden interior equipment is not the way they show off their richness and social status. However, if Sunshine City Sai Gon with sophisticatedly gilded details in living spaces is luxury enough without too much sumptuous, it certainly will become a precious place to assert prosperous living materials here.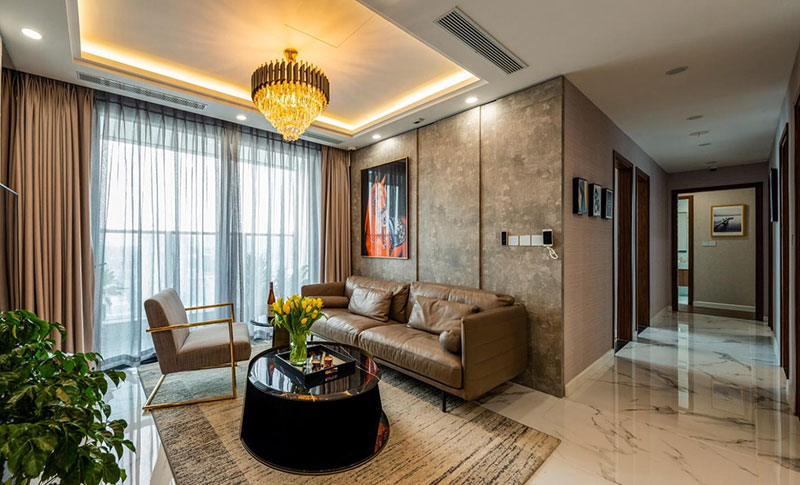 Sunshine City Sai Gon chooses the neuter colour gamuts to be apartment's total colour. This is also the colour "theme" luxury apartments usually use. Nevertheless, in order to space not be swallowed by deep colours, Sunshine City Sai Gon architects have emphasized with yellow lines, bringing a luxury and warm feeling.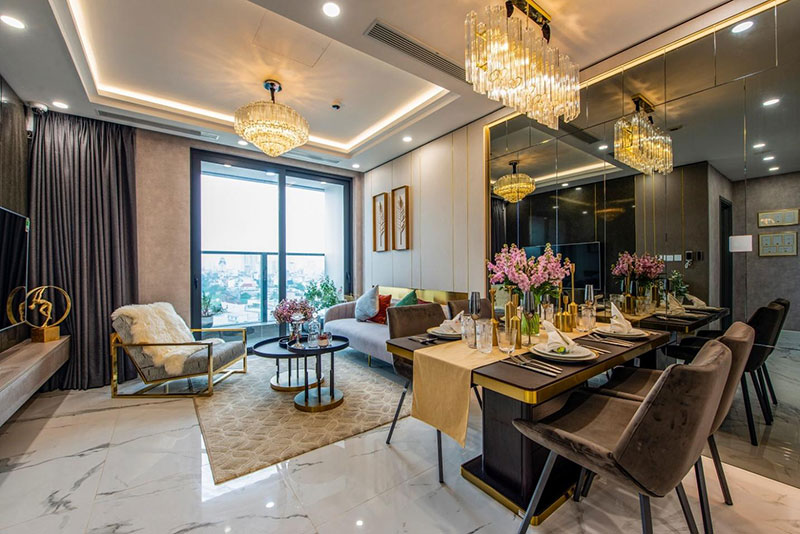 Sunshine City Sai Gon makes people surprised when these designs can understand living materials like that. Not only including 3-4 big bedrooms, the project also has intelligent and flexible design suitable for young intellectual families. This picture shows the living room of a free and modern two-bedroom apartment. Interior arrangement with happy colour will be the inspiration place for a happy life full of laugh every day.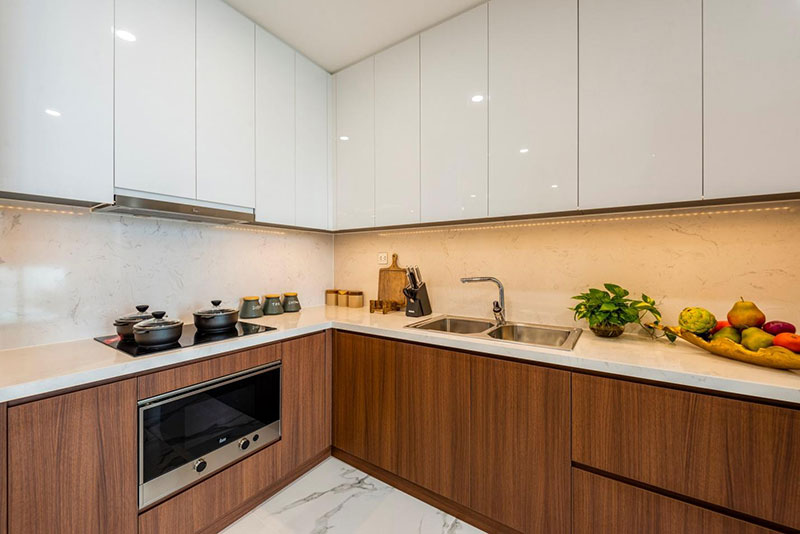 Kitchen space is designed spaciously to help mothers cook well for their families. Kitchen cabinet, high level kitchen equipment will pass the endless inspiration for happy meals.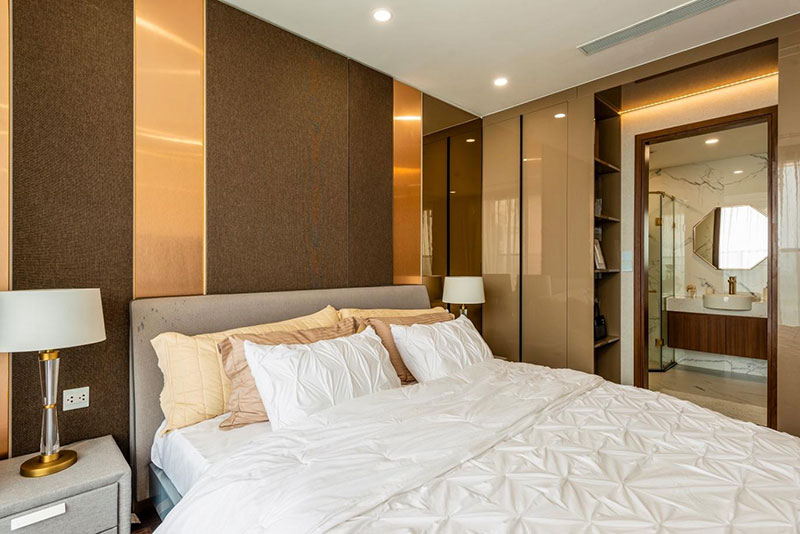 Bedrooms are the energy reproducing places for the owners after long and busy working days. Understanding this, Sunshine Group architects count in detail to bring out the most comfortable spaces. Each bedroom is designed with clear windows. By this way, you can both watch miracle night sky in Sai Gon and welcome the first sunshine of a new day in an enthusiastic way. Wardrobe, dressing tables are also smoothed down to help you enjoy the most perfect moments in your own housing.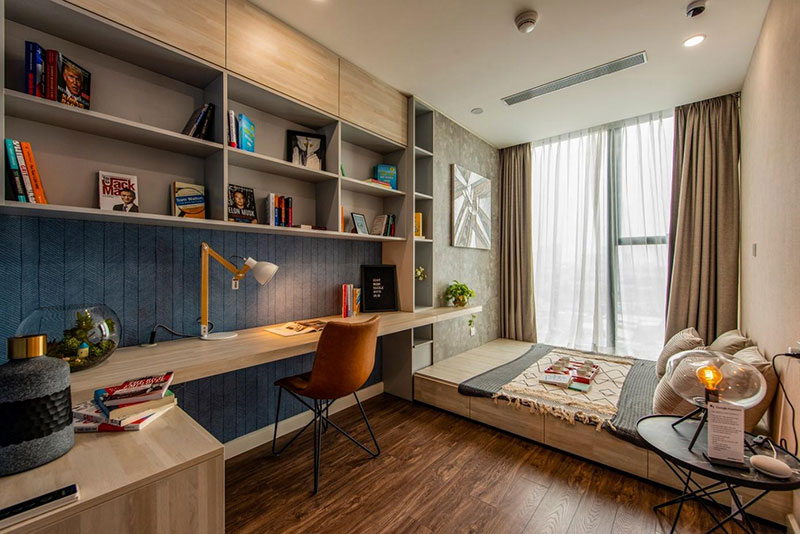 Beside the main rooms, a four-bedroom apartment in Sunshine City Sai Gon also has a multifunction room. With an energetic and modern design, this place can pass the creative inspiration for your work or be a mini library for comfortable relaxing time.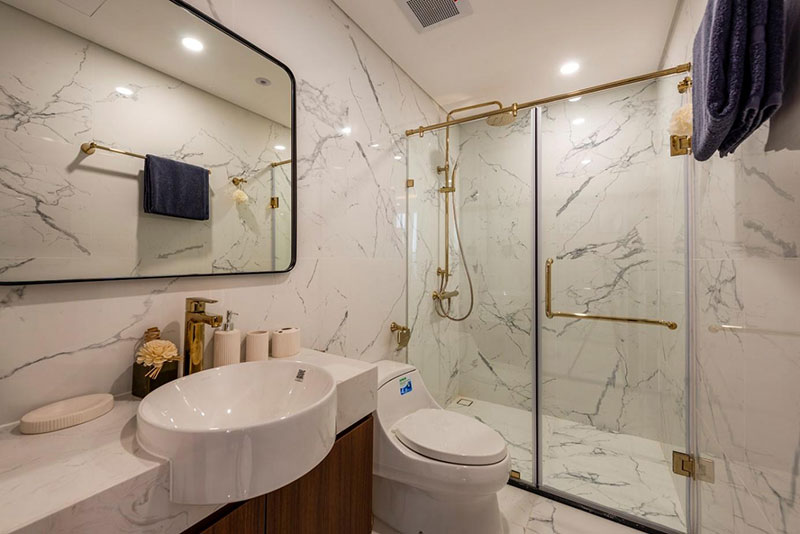 Toilets in Sunshine City Sai Gon use marble tiles, creating a luxury appearance look like a five-star resort. Modern sanitary equipment from Kohler, a high level brand, making contribution to complete your housing's high rank.
Special favour policy in October.
The investor is applying specail favour policy to customer buying Sunshine City Sai Gon apartments in Ocotber, 2019. Detaily, customers will receive an interior package valued up to 200,000,000 VND when becoming owners of apartments here. Additionally, attractive favour policies for customers making quick payment are applied in this time.
Liên hệ hotline: 1800 6233
Website: https://citysaigon.sunshinegroup.vn/