Beautiful facilities, well-equipped learning equipment, designed and built completely according to international standards ... Sunshine Maple Bear is really a symbol of the most modern primary school in the Capital.
Besides the advanced, professional and enthusiastic training program of teachers, it is undeniable that the learning environment with scenery, equipment and harmony with nature plays an important role in success in the early school years of a child. In particular, being able to study and experience at a standard school will help students develop themselves more comprehensively in all aspects.
Among many primary schools in Hanoi today, Sunshine Maple Bear has become a name trusted by many parents. Sunshine Maple Bear is really an inspirational place, creates a great learning environment for students through facilities of international standards.
Sunshine Maple Bear Primary School (belongs to Sunshine Riverside project) is part of Sunshine Group's education system, meeting the learning needs of young residents at Sunshine Group's high-end projects in the Ciputra urban area, such as Sunshine Riverside, Sunshine City, Sunshine Wonder Villas, Sunshine Crystal River … as well as all school-age students in the area. Modern facilities and equipment invested is also one of the outstanding advantages of this international school.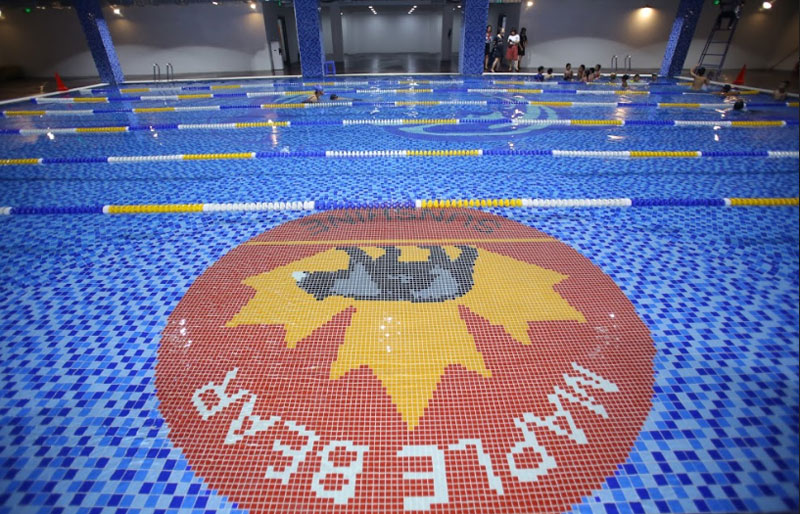 With the goal of comprehensive development for students both intellectually and physically, Sunshine Maple Bear builds a four-season indoor swimming pool in international standard right on campus.
Not only creating a special impression on facilities, Sunshine Maple Bear also organizes a multitude of extracurricular and experiential activities, helping students to develop more comprehensive skills, intellect and emotions. It is known that, before the new school year, on August 5, 2019, Sunshine Maple Bear will hold an extremely interesting school day event. On this festival day, students will participate in mobility games show good health, mobility, flexibility. At the same time, the children are also given their aesthetic, imaginative and gifted skills through the experiences of painting, collage crafts, making bracelets … Certainly, the school day will light up the flame passion, love to go to school and learning for students.
With the world-class facilities, progressive education program of the world, Sunshine Maple Bear is definitely an ideal place to cultivate talents, help students stay on the path to becoming global citizens and create the future of the country.