Meeting strict requirements for quality, sophisticated architectural design as well as state-of-the-art facilities, not only are Sunshine Homes real estate products opted for by customers and investors but it is also one of the most trusted brands in Asia.
With the motto "Building a trendy lifestyle", Sunshine Homes – the luxury real estate brand of Sunshine Group, is positioning itself in the real estate market with 5 strategic product lines: Sunshine Apartment (Luxury apartments, high-class apartments), Sunshine Villas (Low-rise villas), Sunshine Sky Villas (Sky villas), Sunshine Marina (Multi-experience resort resembling Integrated Resort Complex) and Sunshine Premier (Inner-city resort) …
Additionally, to raise its level and build a new lifestyle, each house of Sunshine Homes is designed as an artwork which is applied the aesthetic factor thoroughly to be complete in every detail rather than being simply a place for sheltering.
Especially, with the advantage of deriving from an automation software developer homely and abroad, Sunshine Group has adopted 4.0 technology in project management and operation, pioneering in building Smart Home model which utilises Smart Living ecology with the focus on "electronic residents". Offering residents a convenient, smart life in the trend of "Internet of Things" rising to global dominance, Sunshine Homes has proudly entered the "Top 10 Typical Asian Enterprises" and "Top 10 Asia's most trusted brands" within the framework of the International Economic Forum 2019 held in Singapore in May 2019.
Let's review the high-end projects which have contributively made the reputation for Sunshine Homes in Hanoi to comprehend the potential, scale as well as caliber of the reputable and professional real estate developer Sunshine Group.
Sunshine City
Located in the campus of Nam Thang Long urban area (Ciputra), comprising 6 high-rise apartment towers and more than 70 villas, high-class shophouse system, Sunshine City is present as a dynamic and high-fashioned miniature "Manhattan". With the international 5-star standard service system, exquisite gold-plated furniture and an intelligent technology management-operation system, this City was awarded the prize "Best luxury housing in Vietnam" in Dot Property Vietnam Awards 2018.
At present, the project is entering the final construction phase, in preparation for customer handovers.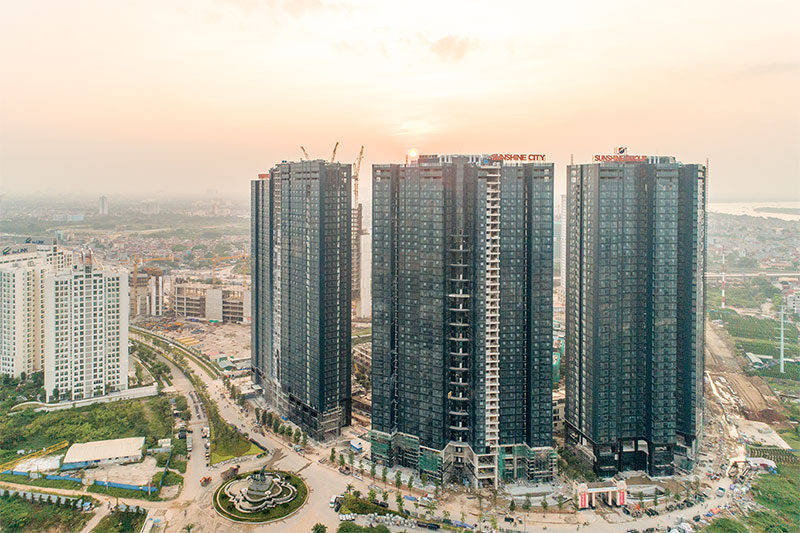 Sunshine Riverside
Located in a prime location, right at the foot of Nhat Tan Bridge, Sunshine Riverside is 3-apartment-tower complex with a combination of high-class commercial services such as shop house, international school, entertainment center … Sunshine Riverside's future residents are anxious to move into a new home in this "Alluvial sediment, converged elite" urban area.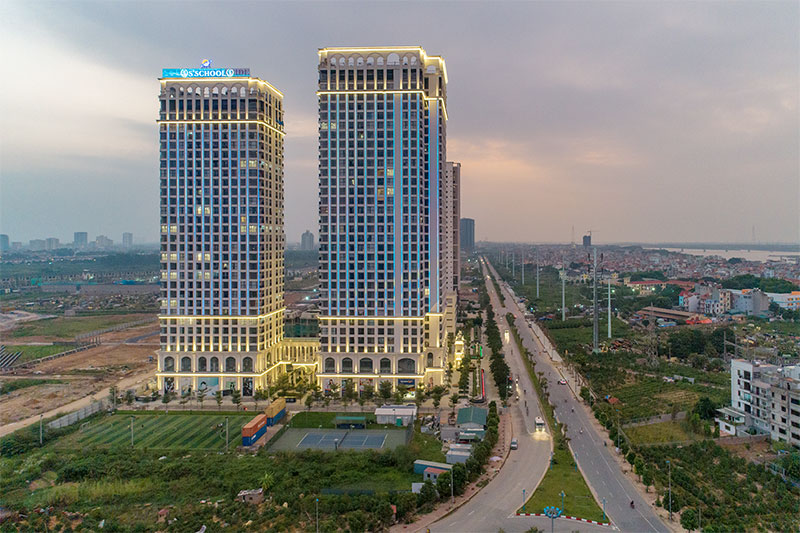 Sunshine Center – The headquarters of Sunshine Corporation
Inspired by Trump Tower – symbol of New York wealth, Sunshine Center, the complex of office and high-class apartment towers located at 16 Pham Hung, is the "big home" of Sunshine Group.
With lighting system and intelligent technology, the project is dubbed the greatest "building of technology and light" in Western Hanoi.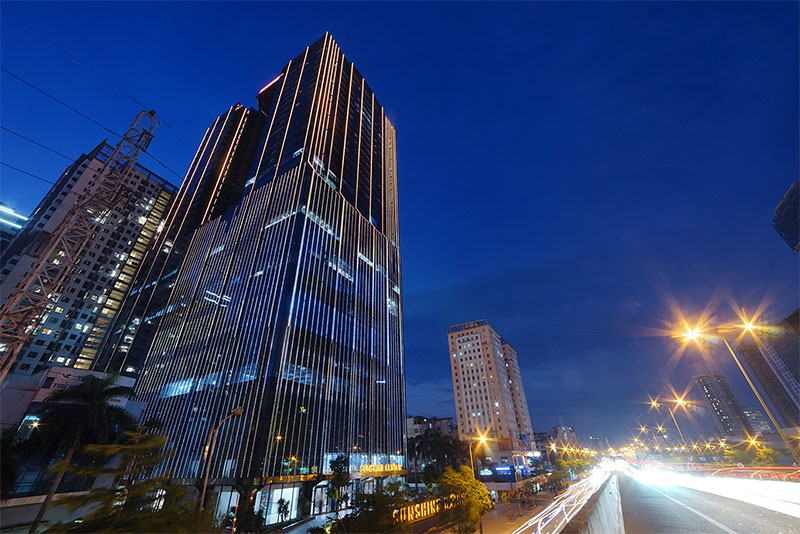 Sunshine Garden
Inspired by the European garden in the heart of the city, besides the central landscape among the three towers and the unique artistic monument, Sunshine Garden (Hai Ba Trung) is also remarkable with green patches, lakes and the continuous walking path to give residents plenty of new experiences.
The project is in the completion stage and expected to be handed over in the fourth quarter of 2019.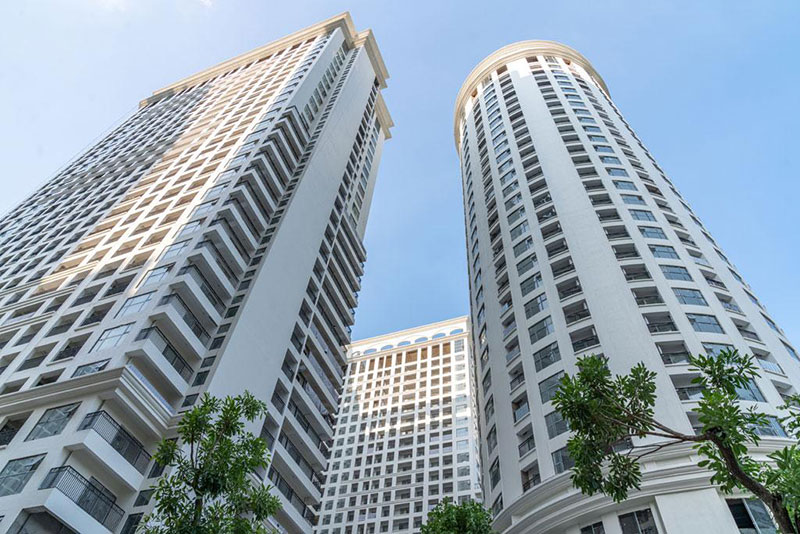 Sunshine Palace
Sunshine Palace (Hoang Mai) is adjacent to Ring Road 2 and Ring Road 3 at a distance of about 2 km, creating a great advantage for the project in terms of traffic connection. Moreover, it's within walking distance that residents can enjoy high-end utilities at the most right inside the project area as well as existing residential utilities in the vicinity.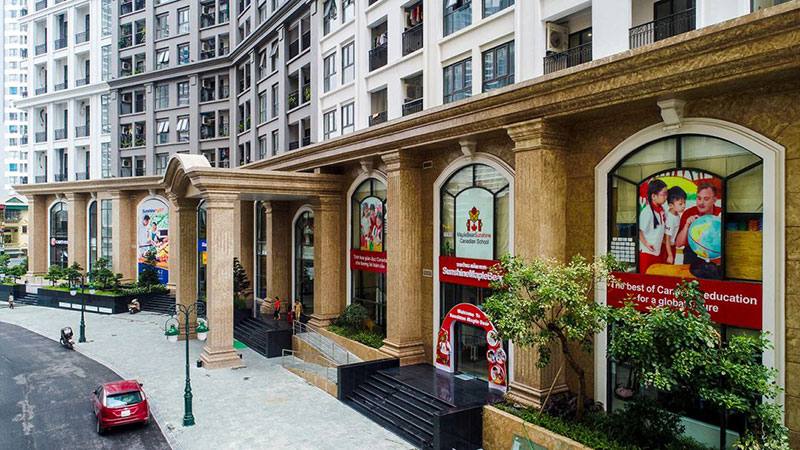 Sunshine Wonder Villas
As an eco-resort project adjacent to the pricy Ciputra golf course, Sunshine Wonder Villas resonates with a 5-star resort green space, gold-plated furnitures and absolute privileges for residents. In addition, the project also built the first royal inter-school system in Hanoi.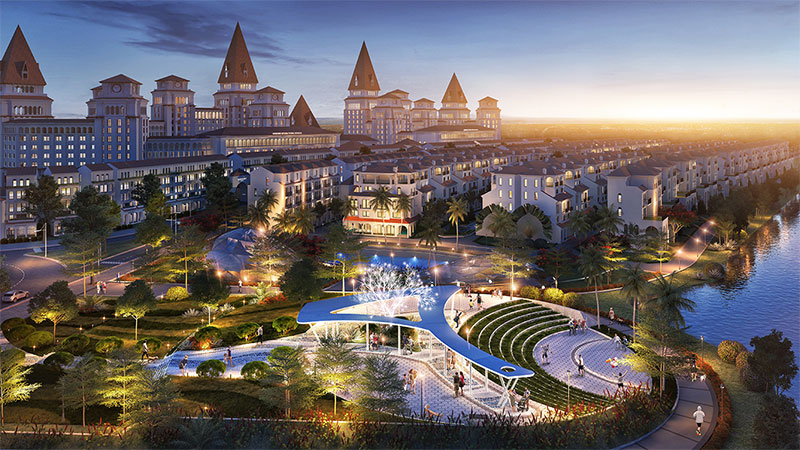 Sunshine Crystal River
Sunshine Crystal River consists of Sky Villas buildings evenly spaced along the Red River to give each sky villa a 360-degree view of the river, offering a luxurious and classy resort lifestyle standing out in the space.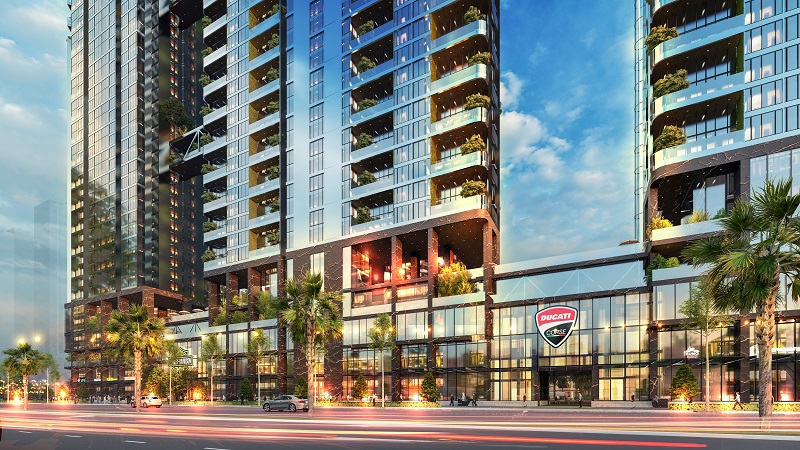 Sunshine Golden River
When coming into operation, Sunshine Golden River will provide more than 200 luxury apartments with an area of 130 – 200m2. The project makes a difference in the market with private sky gardens and a golf course on the roof.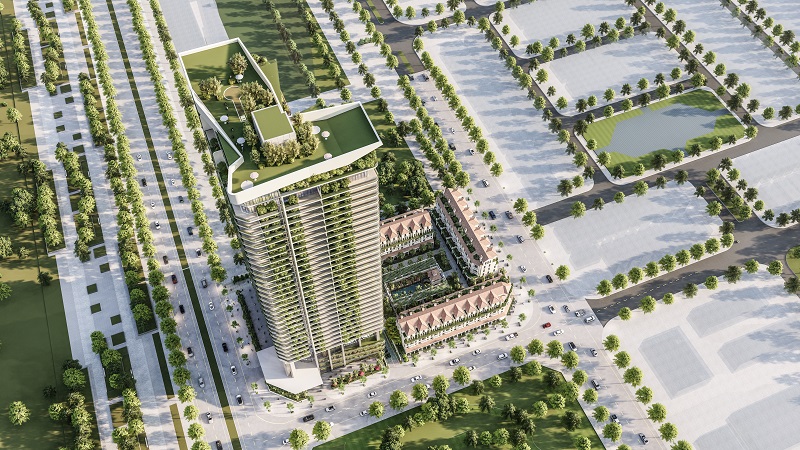 Sunshine Empire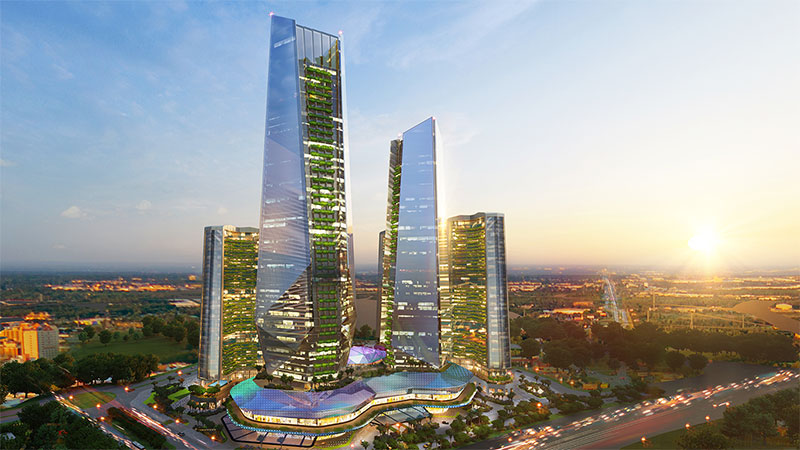 Sunshine Boulevard
In addition to the aforementioned projects, Hanoi will welcome a new architectural icon of Sunshine Group named Sunshine Boulevard.
Located at the intersection of 4 traffic layers (1. Underground pedestrian walkway, 2. Khuat Duy Tien – Nguyen Trai intersection, 3. Thang Long highway; 4. Nhon – Ha Dong elevated railway), this is the only project in Hanoi possessing such a prime location with the liveliness and crowdedness of trade !.
With the large total investment, Sunshine Boulevard high-class apartments complex along with luxury utilities including tropical garden, four-season swimming pool, shopping center, gym, spa … is expected to become the spotlight of the capital' Southwestern real estate.
In particular, just like other Sunshine Homes projects, Sunshine Boulevard is the pioneer in building Smart Home model utilizing the Smart Living ecosystem with 4 groups of technology solutions including: Smart Parking – smart parking lot, Smart Security – 5-layer security system with Face ID for face recognition; Smart Home – remote control of devices in the apartment; Smart Management – online booking system of many services such as moving house, booking ticket, booking appointment, call a car …to offer residents the most convenient and high-fashioned life.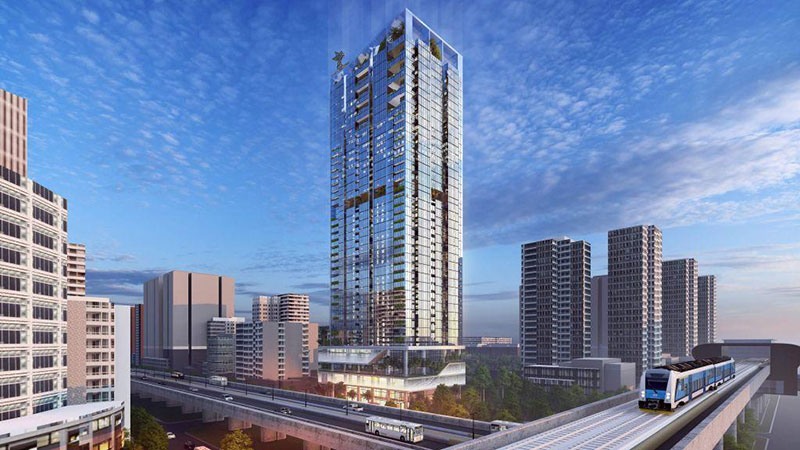 Considering Sunshine Boulevard as a modern building, the investor shared: "At Sunshine Boulevard, all the needs of future residents will be satisfied with the help of automation: everything will be within reach just by a" touch of a button".