Pursuant to a recent personnel appointment decision, Sunshine Group has officially announced that Ms. Duong Thi Mai Hoa has been recruited to work as a senior staff of Sunshine Group. Accordingly, Ms. Duong Thi Mai Hoa shall hold the positions of Vice Chairwoman of Board of Management of the Group and General Director of Sunshine Homes, the Group's real estate development brand.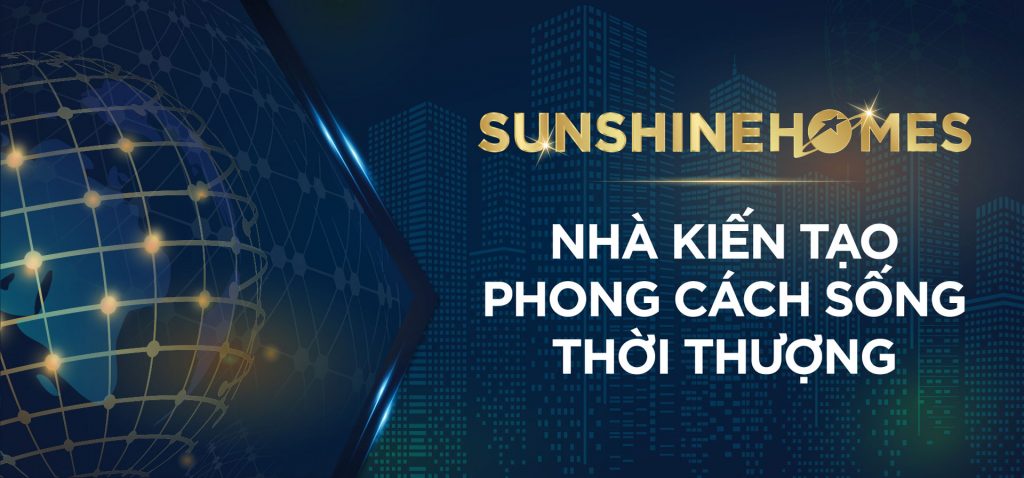 Since 2018, Sunshine Group has officially launched the brand of Sunshine Homes and the strategy of real estate business restructuring. Accordingly, Sunshine Homes is a high-grade real estate development brand belonging to Sunshine Group with 4 main product lines: Sunshine high-grade apartment, Sunshine Sky Villas, Sunshine Inner City Eco Resort Villas and the multi-experience resort real estate series under the Integrated Resort – Sunshine Marina complex model. After more than a year of development with the welcome of the real estate market and the recognition of prestigious organizations, Sunshine Homes has received a series of domestic and international awards.
In the Group's next strategy, Sunshine Homes aims to develop large-scale project complexes with some different points: Iconic architecture, Classy beauty, Luxurious facilities and Intelligent living experience, bringing hallmark technology 4.0, to step by step realize million-dollar super projects with the ambition to bring Vietnamese people real estate products of international living standards.
As one of the first steps of Sunshine Homes in the new period, Sunshine Group welcomes new companions who are dedicated, capable, and commonly aspire to create up-to-date living style, build up footprint of Sunshine Group, and bring Vietnam real estate position to international level. One of them is Ms. Duong Thi Mai Hoa, "a woman general" who achieves various success in various high positions in leading private economic groups in Vietnam like Vingroup, Vietnam International Bank (VIB), …
With the senior management leaders, Sunshine Group expects that Sunshine Homes shall become one of Vietnam's real estate brands that makes new progress on the journey of reaching the international level. In the coming time, Sunshine Homes is going to officially launch a series of high-grade real estate projects in key development cities including Hanoi, Ho Chi Minh City, Nha Trang (Khanh Hoa), Hoi An (Quang Nam), Ha Long (Quang Ninh), … In particular, Sunshine Group and Sunshine Homes is also going to launch a new real estate product line that has never appeared next to 4 product lines that have been announced.
Information about Ms. Duong Thi Mai Hoa – New Vice Chairman of Sunshine Group; General Manager of Sunshine Homes
It is known that before being recruited by Sunshine Group, Ms. Duong Thi Mai Hoa – New Vice Chairwoman of Board of Management of Sunshine Group; General Director of Sunshine Homes used to work as Vice Chairwoman and Deputy Chief Financial Officer of Bamboo Airways. BesidesMs. Hoa used to hold various important positions at big groups such as CEO and Chief Financial Officer of Vingroup (2012-2017), CEO of ABBank, CEO of Vietnam International Bank (VIB) (2011- 2012), Deputy CEO cum Director of Retail Banking Section  VIB (2009 -2011), CFO of Oracle VN …
Ms. Duong Thi Mai Hoa, who was born in 1969, graduated from the Hanoi University of Science and Technology, granted a Master degree of Business Administration by Vrije Universiteit Brussel (Kingdom of Belgium), that affiliated with National Economics University.  Furthermore, Ms. Duong Thi Mai Hoa has been a member of the Association of Certified Public Accountants (ACCA) since 2010.