Vietnam's real estate market is actively integrating with the Fintech trend of the world. Recently, the fact that a Vietnamese real estate business was honored with the award of "Best Innovation and Technology Southeast Asia 2019" has partly demonstrated the pioneering steps and position of Vietnamese real estate in the international arena.
Fintech changes the face of real estate
The 4.0 industrial revolution with dramatic technological advances on the basis of Internet of Things (IoT), artificial intelligence (AI) and Big Data has been having a strong impact on almost all of the fields and trades worldwide.
Considered to be the leading wave of the 4.0 revolution, Fintech gives people a lot of benefits through comprehensive technological development. In recent years, Fintech has made dramatic changes in the global market.
In the US, with Fintech leverage, the volume of online loans will reach 120 billion USD by the end of this decade while this figure in 2015 was only 20 billion USD. In Europe, banks such as Barclays, Credit Suisse, Deutsche Bank and Standard Chartered have lost about 420 billion USD of market value due to the rise of Fintech. The top 8 banks have laid off about 100,000 employees since the beginning of 2016.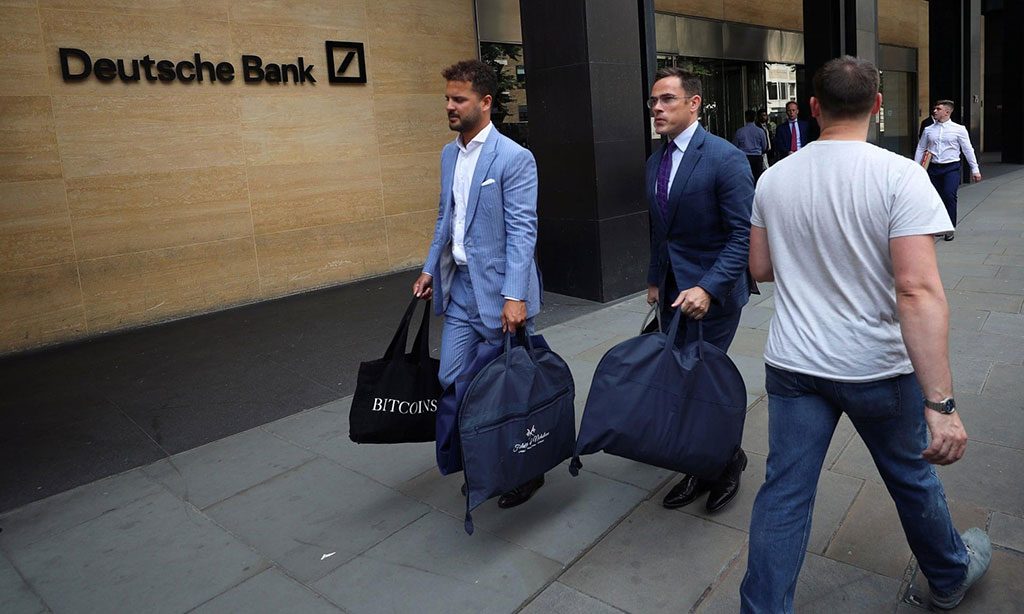 Deutsche Bank just laid off 18,000 employees in July, partly due to the rise of Fintech.
Besides the financial market, we also witnessed the strong penetration of Fintech in the field of real estate. Fintech companies are promising to help the sale and purchase of houses become much more efficient than traditional methods. Indeed, Fintech's presence with real estate websites and apps provides transparent information on projects, which helps cut down the large number of middlemen in a series of transactions, helping the process of buying and selling become faster and easier at a lower cost.
In the world, there are many Fintech startups contributing to changing the face of real estate such as Zillow, Fiserv, SS&C Technologies, FICO, etc. The most popular of these is probably Zillow – an "old" Fintech in the real estate sector, which provides the service of synthesizing the demands of buyers and sellers, comparing transaction information and values before contacting the direct broker. By this way, the average service price is only about 6% of the traditional method in the US. While Zillow has been able to significantly reduce customers' time and expenses, it has not yet completely replaced brokers but only makes their work easier.
Unlike Zillow, Fiserv uses technology to facilitate lending, manage risks, and initiate loans. Over the time, banks increasingly rely on Fiserv to handle transactions related to real estate. It is disrupting the traditional lending process which takes a lot of time to implement.
Vietnam real estate joins Fintech with "All in one" super apps
Not falling out of the global development wheel, Vietnam is also actively applying technology, especially Fintech, to its real estate products. Accordingly, investors will connect and integrate e-wallets into their management applications to enhance service and user experience. While small businesses have joined hands with e-wallet providers, in order to facilitate the payment and collection of fees, the giants have created their own Fintech applications. There are names to be mentioned such as Vingroup with VinID application. Later then, a series of other real estate exchanges participated in this race such as Danh Khoi and Cengroup.
The most prominent in the race applying Fintech in real estate recently to be mentioned is the Northern giant of Sunshine Group. Recently, Sunshine Group has been honored to win the award of "Best Innovation and Technology Southeast Asia 2019" within the Dot Property Southeast Asia Awards 2019 which has just been held in December 2019 in Bangkok.
As a technology real estate group, this investor does not merely build smart apartments and "smart miniature cities" with automatic applications to serve the residents' needs including parking, washing, electrical and water repair, eating, traveling, shopping, playing, entertaining, etc. In the near future, Sunshine Group also deploys a Fintech super application integrated many features on the basis of very modern technology.
While users must use multiple apps to perform real estate related features with Zillow, Fiserv mentioned above, they only need an application of Sunshine App to experience all the features including finding apartments, getting loans, paying off loans, and even investing directly in any of Sunshine Group projects. All deals will be conducted online and the signing will be done automatically, making the sale and purchase of a home as easy as the purchase of a book on Tiki or an item on Shopee.
With this "super App", Sunshine Group aspires to upgrade Vietnamese real estate in the world market. Accordingly, to fulfill this aspiration, Sunshine Group has recently signed a strategic cooperation agreement with the technology giant of Samsung Vina – This is considered an important first step and a part of Sunshine Group's strategy on the journey to reach the big sea in the booming Fintech race around the globe.
It can be said that with many technological breakthroughs in real estate management, operation, purchase and sale, the "Best Innovation and Technology Southeast Asia" of Sunshine Group has been taking steps to affirm its stable position on Vietnam and international map. Especially, Sunshine Super App has shown the mind and vision of Sunshine Group's owners – those who have successfully started up with Fintech and made a breakthrough in Vietnamese real estate market.
With the launch of Sunshine Super App and "All in one" features on the smartphone application, Sunshine Group will open a new playing field and step out into the world as Fintech is the general trend of the world market.